We Design
Our in-house design department has extensive knowledge and experience of working on large projects involving 500 windows or more, incorporating retained facades and the use of steel framing systems (SFS), as well as smaller developments of houses and self build projects.
When dealing with difficult openings, such as those out of square, round or arched we can survey the openings with a Proliner digital measuring tool to ensure we can accurately manufacture, thus saving time and money to prevent any nasty surprises along the way.
All drawings and files are provided electronically and can be embedded into the customer's own systems and we can interface with industry leading project management systems like Conject, Zutec, Aconex, 4Projects and Business Collaborator.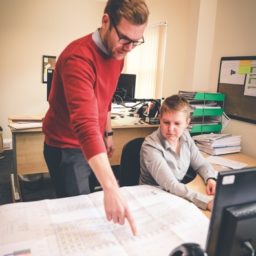 Technical Department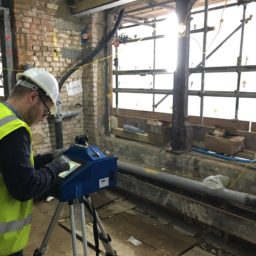 Proliner digital measuring tool
Our guarantees
Our industry leading manufacturer backed guarantees ensure that our windows and doors will last for many years.
Let's get started...
Whether you are looking for information or doing some serious research for your window replacement project, getting in touch is always the first step. Here's a few suggestions to get you started...
Download our brochure
Take our comprehensive range of timber windows and doors away with you.
Download brochure
Complete our enquiry form
Fill in a few details about yourself and we'll get straight back to you.
Complete enquiry form
Or simply get in touch
Our friendly and professional sales team are here to answer your questions.