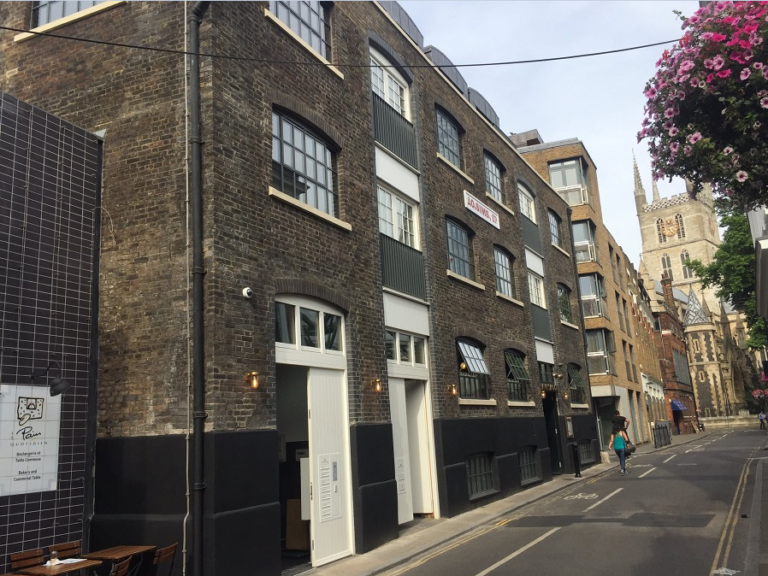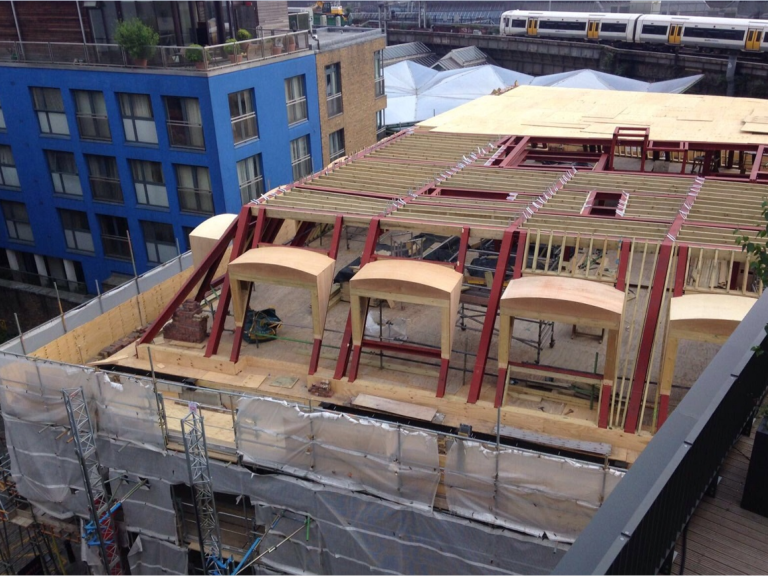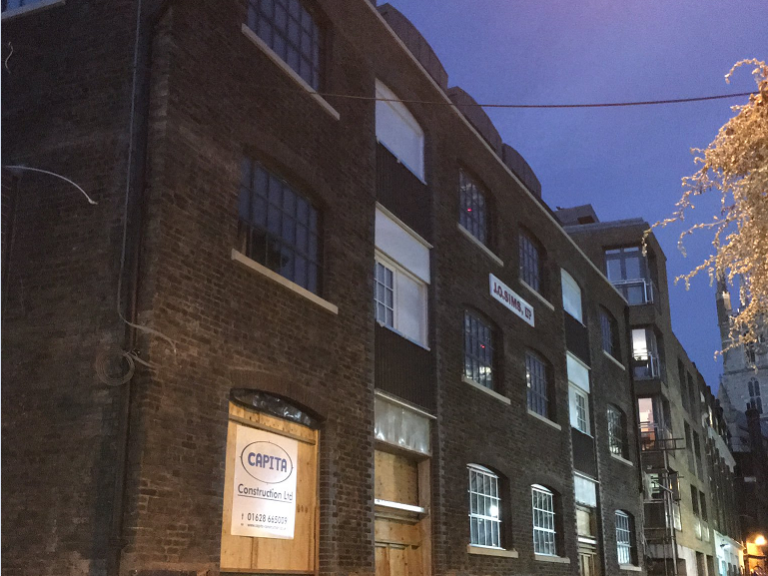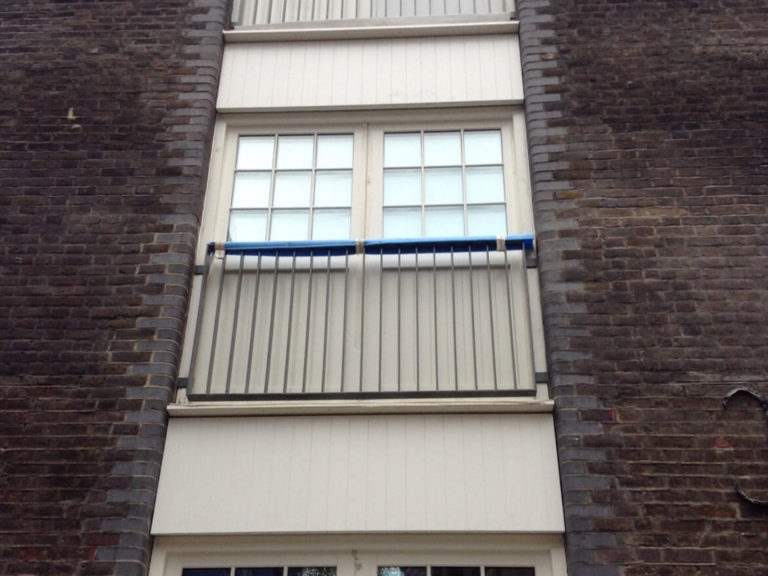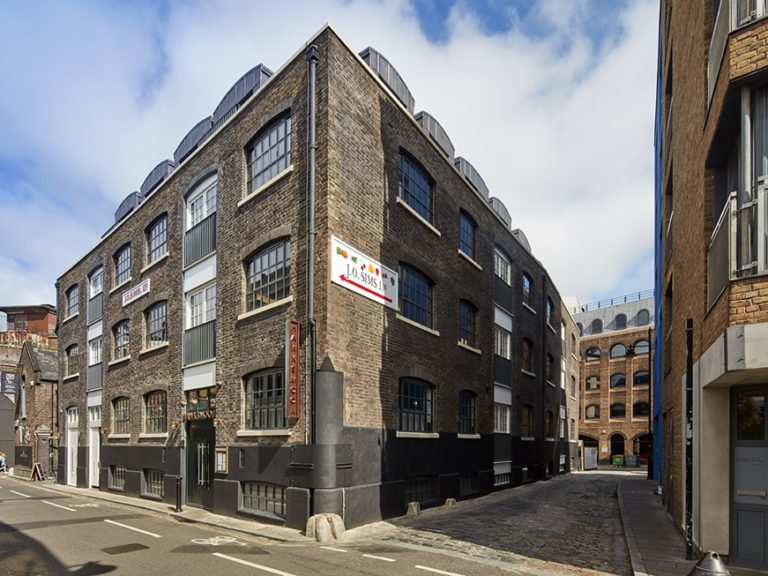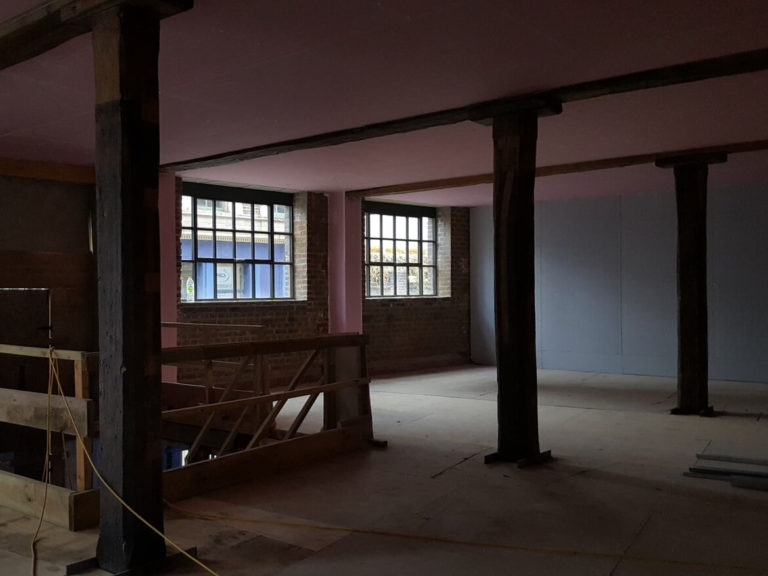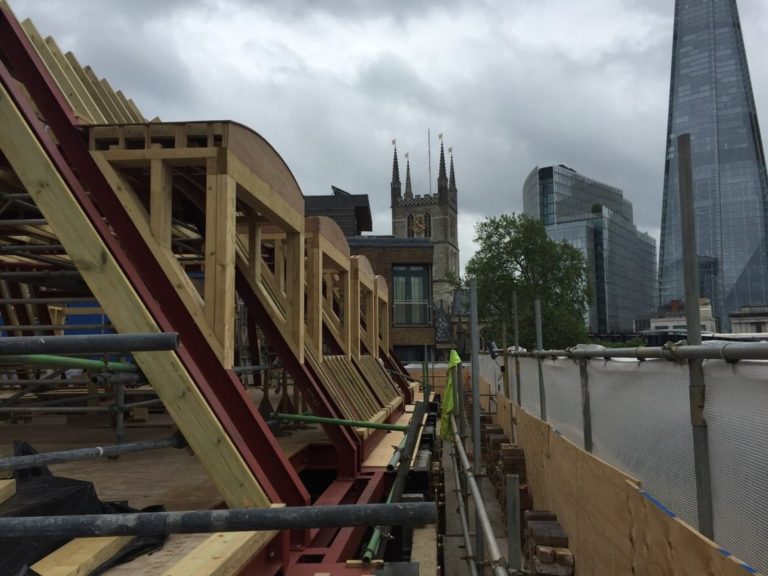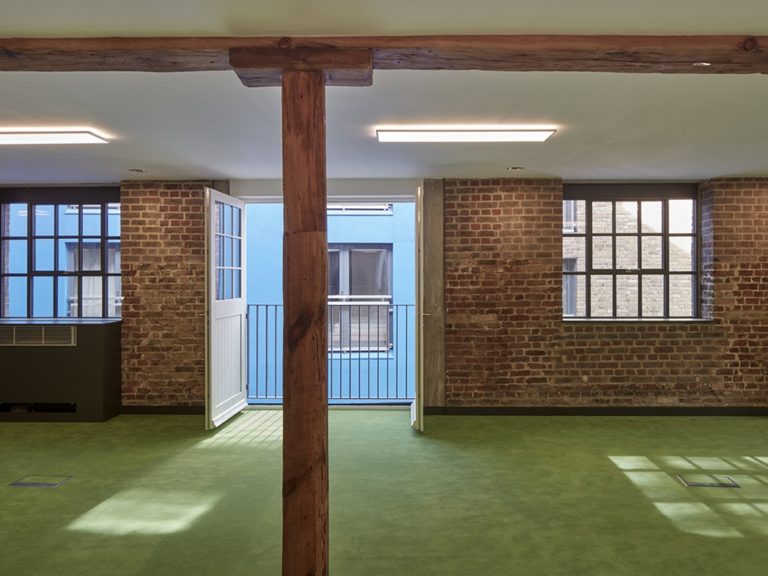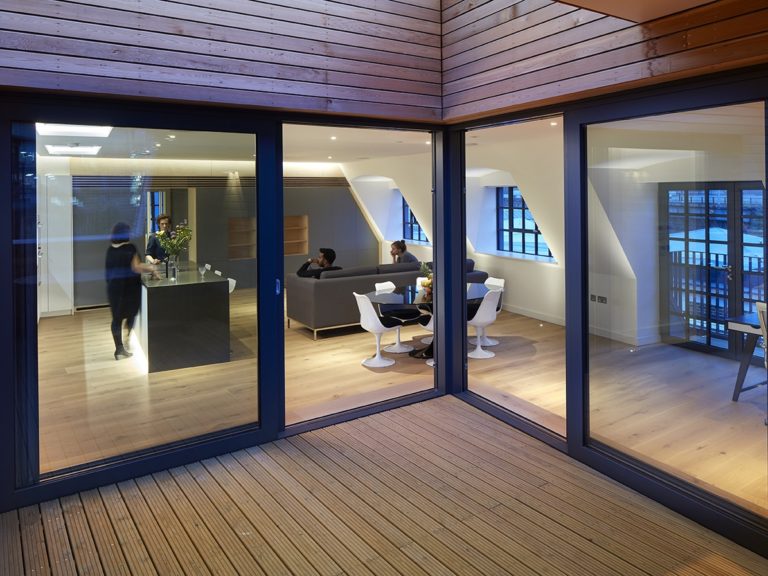 Project Description
Located in the London Borough of Southwark, on the site of medieval Winchester Palace, 16 Winchester Walk is a historic warehouse building, set in the heart of London's famous Borough Market with timeless 1850's brick walls and spacious interior.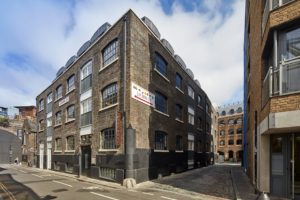 The former Victorian fruit Warehouse owned by J O Sims Ltd since the early 1930sbegan being redeveloped in 2014 and the project has recently been completed by principle contractor Capita Construction.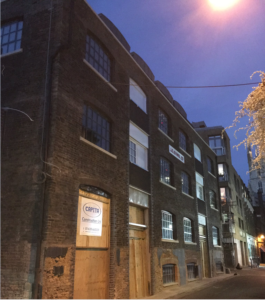 Working to the designs of architects Cullinan Studio works began to turn the property into a mixed-use building with over 25,000 square feet of prime accommodation, dining and office space.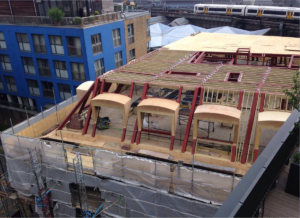 George Barnsdale were requested to supply the windows and doors for the project in a style that would be in keeping with the surroundings and history of the building but allow for multipurpose usage.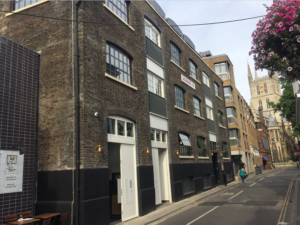 In order to preserve the look and feel of the building, the scheme involved a complex façade retention system, enabling George Barnsdale to seamlessly fit the newly manufactured fenestration to the existing shell of the building. Behind the exterior of the four walls the building was gutted and the development was able to take shape.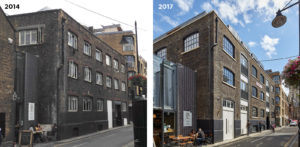 George Barnsdale manufactured a mixture of inward opening doorsets and timber flush casement windows for 16 Winchester Walk and the finished look has received many plaudits from all parties.
Project details
Completion date – July 2017
Product Details – Flush Casement Windows and doorsets
Timber Used – Red Grandis
Paint Finish – RAL 9016 & Teak Cill
Glazing Option – 8.8AcLam | 16Arg | 6Tot+Tough
Customer – Capita Construction
Client – JO Sims Ltd
Architect – Cullinan Studio