Our Made in Britain association continues
Following another successful year as a member of the Made in Britain campaign, we are continuing our alliance with the association throughout 2018.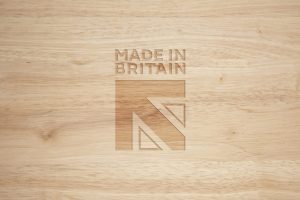 George Barnsdale have been manufacturing wooden windows and doors from our Lincolnshire based location since 1884, and we are growing increasingly proud to display the Made in Britain Marque to help continue promoting our UK heritage.
Made in Britain is a growing community of like-minded manufacturers from all around the UK and by applying the Made in Britain marque to our product we are showcasing the fact to our buyers and consumers that we are manufacturing in the UK.
By displaying the marque, our customers can easily identify our British-made products and can be satisfied that all of our timber windows and doors are being manufacture in Britain.
The Made in Britain marque has been added to our latest traditional range brochures, showcasing a selection of our finest UK manufactured windows and doors, and has proven to be a very popular addition. To view the traditional range brochure, click on the image below.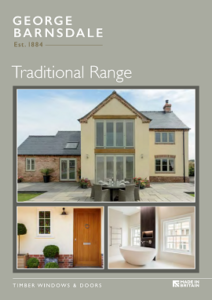 For a look at all of our window and door range brochures view them here.
Our guarantees
Our industry leading manufacturer backed guarantees ensure that our windows and doors will last for many years.
Let's get started...
Whether you are looking for information or doing some serious research for your window replacement project, getting in touch is always the first step. Here's a few suggestions to get you started...
Download our brochure
Take our comprehensive range of timber windows and doors away with you.
Download brochure
Complete our enquiry form
Fill in a few details about yourself and we'll get straight back to you.
Complete enquiry form
Or simply get in touch
Our friendly and professional sales team are here to answer your questions.