December 14, 2022
Paul Iddon RIBA and VP-Manchester Society of Architects recently spoke to our brilliant client Julia Webb from Dorrington about all things retrofit and the environment and how it is best to take a pragmatic approach. They also moot the difficulties of balancing building conservation with environmental conservation and the need to invest in long term improvements that extend the redecoration cycle and save money and reduce carbon footprint in the long run. The company used to run a 10 yearly refurbishment programme and they are working on extending this to 20 years.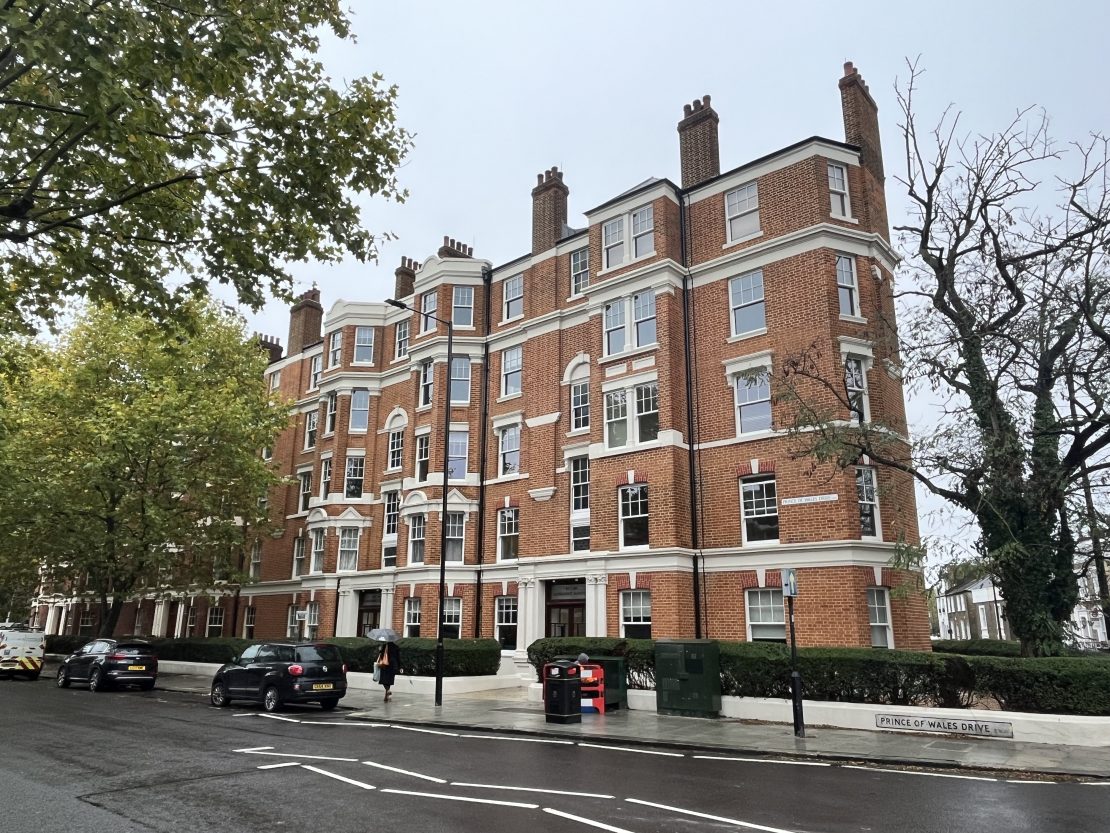 To begin, could you tell us a bit about Dorrington and their philosophy?
Dorrington are a privately owned property investment company founded in the late 1970s. With a sole shareholder, the company's ethos is driven by a desire to own good properties in primary and secondary locations.
We have  residential and commercial divisions, so our main modus operandi is to purchase, refurbish and retrofit older properties, to improve and develop to provide good standard accommodation, whilst improving investment and rental values. In recent years, this means trying to reduce energy demand on the residential side through improved thermal efficiency, specifically the external fabric and M&E installations. We don't invest in much new build but where we do, it is generally based on a sustainable approach.
Increasingly there is a drive toward carbon reduction and net zero targets – can you tell us a bit about your perspective on these challenges?
Our aim at Dorrington in the residential portfolio is about reducing the energy demand. Primarily future proofing our apartments- through improved insulation and using robust elements that will last for over 30 years – retrofit!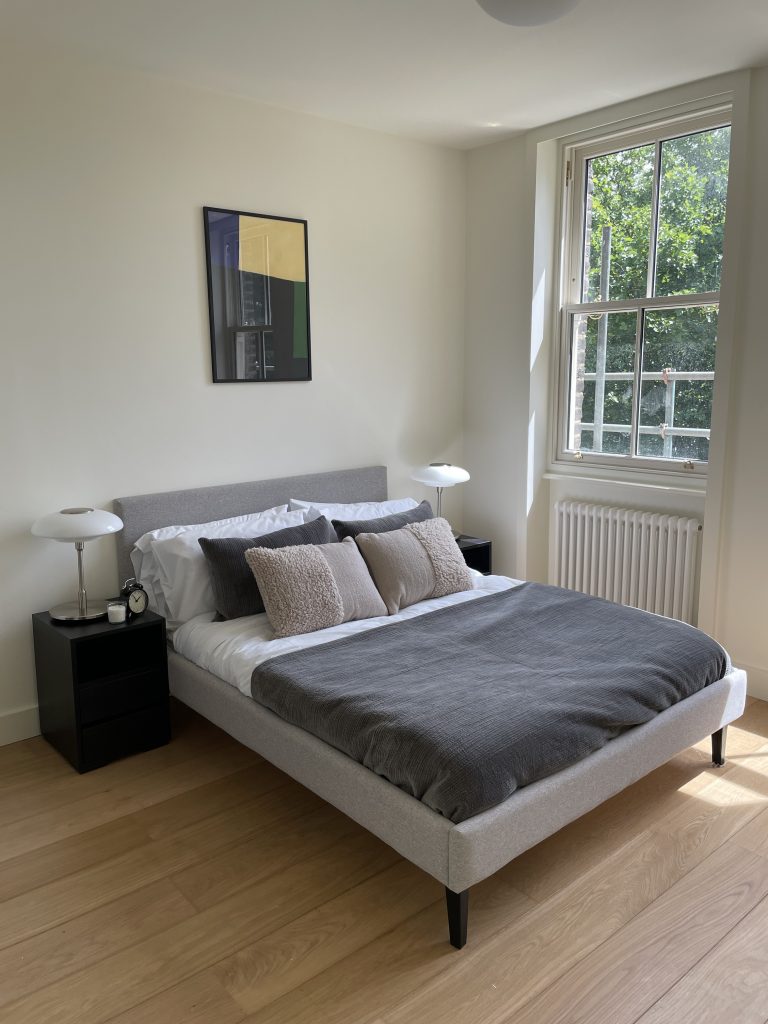 Long term, we are still unsure how our buildings will be heated and provided with hot water. It's a complex area and there are still many unknowns. EPCs still reward gas boilers over electric alternatives – primarily as electric infrastructure is not there 'in the streets' – so we cannot switch to alternative, such as air or ground-sourced heat pumps as yet. Therefore, we are currently sticking with individual gas boilers. We are seriously examining on site energy generation wherever possible.
Another issue is local authority planning department. They can be resistant to installation of proper double glazing and PVs on roofs in conservation areas. This limits the scope of changes we'd like to make.
How do you achieve the right balance against these competing challenges?
There is a tendency to take a blanket approach with some types of improvement, but it's about striking the right balance between making sure you are future-facing, whilst are not 'going too early'. For instance, I question wholesale installations of roof top PVs or discarding existing boilers.
My policy is very much about change when change is due, rather than change for change's sake. It is not sustainable to discard perfectly functional gas boilers that still have a ten year's life. Or installing PVs on roofs that will need maintenance or replacement within 5-10 years.

Julia Webb, Dorrington
That all being said, we have installed PVs on a couple of roofs. Specifically in Garden Court, a 1950's development of 32 flats opposite the entrance to Kew Gardenswhich is a great example of retrofit done well.
How does this translate into Dorrington's developments in practice?
In the past, we may have refurbished every 10 years – now we try to improve the quality and longevity of finishes to try to increase this interval towards 20 years.
 Similarly, on external components such as the double hung, sliding sash windows on many of our projects. We have worked with George Barnsdale to install timber windows that match existing elements that have lasted over one hundred years – with hardwood cills and beads, but with softwood frames. This works perfectly well as the windows have a factory applied coating that we have seen last over 20 years, thereby extending the decoration cycle and reducing the carbon expended typically in a seven-year redecoration cycle. This is both sustainable and makes economic sense.
Similarly, we need to spend more on refurbishment of other external components of our building, so that they will last a similar length of time before another maintenance programme is required.
Are you finding there is an increase in demand for changes (based on their CSR policies) from your clients/tenants?
On the commercial side, there is greater demand for more sustainable and greener building initiatives. Both corporate and smaller tenants want their suppliers to be aligned with their own values. Now with escalating energy prices, there is great deal more interest in the running costs and controllability of mechanical installations and lighting.
Until recently, residential demand was led by location, amenities and look of the property, rather than energy performance. We have seen a definite shift in tenants wanting better EPC ratings, but I'm not entirely sure, even with the rising energy costs, if this would override historic criteria.
How do Dorrington's targets and ambitions drive construction methodology- particularly material choices?
Wherever possible, we ensure our materials choices are sustainable. We are happy to consider recycled products. We recycle as much waste as possible, looking not only at formal channels, but also local community groups who are able to use timber or carpet tiles waste for example.
We are keen to source materials locally as far as possible, but this of course depends on origin or cost. For example, a steel framed glazed enclosure for a seven-storey staircase at our building in Brighton. This could have been sourced in the UK, but it was 30% cheaper to have it fabricated and shipped over from Latvia as the additional cost of around £80k is not justifiable.
Looking at windows from George Barnsdale, their sustainable sourcing was a key factor. A lot of companies have FSC accreditation but have no idea on reforestation policies for the timber harvesting. George Barnsdale are extremely knowledgeable about sourcing and can replicate hardwood cills and softwood frames of windows we are replacing in all our Edwardian Mansion blocks.
Other companies may just fabricate entirely from Accoya shipped over from New Zealand which is an inefficient use of this resource.
We are very much design led, and work closely with them to source products that are not only sustainably sourced, but make our projects more sustainable, with longer periods between maintenance and replacement.
A recent poll and focus group carried out by GB showed a potential decline in the specification of timber products by architects in favour of aluminium or UPVC. This was explained by architects/specifiers as client or contractor driven. How do you think we can overcome this kind of challenge about sustainable choices vs construction costs?
It is important to look at future maintenance regimes and the life cycle costing when considering the initial investment. We are replacing double hung sliding sash timber windows at six of our Edwardian mansion buildings. These windows remain in reasonable condition and would be left in situ for at least another 10-20 years if they were repaired and decorated. So, they would have lasted, say 140 years. We are replacing them with good quality timber that replicates the original hardwood cills and beading with softwood frames. We have seen George Barnsdale windows with a factory applied paint coating that is still in good condition after 20-22 years, thereby elongating the usual 7-year decoration cycle and the need to put up expensive scaffold. These windows will last, we hope, at least another 120 years. I am not sure the same can be said for aluminium or uPVC where the surface and seals may break down leading to expensive and intrusive repairs.
Do you think net zero and carbon reduction can be helped through reuse and redevelopment and retrofit of existing structures?
I am very interested to see the result of the appeal on the M&S store in Oxford Street and what impact that has on the development of buildings in London if it fails at appeal. By retaining the building structure and facades, there is still the opportunity to develop a building that reduces energy demand and can provide naturally lit and ventilated retail space.
Do you have any particular initiative you champion as a surveyor/professional?
I am very interested in buildings that sit well in their environment, using natural ventilation and locally sourced, interesting materials. Buildings that tell a story, that people are proud of and feel comfortable to live and work in. The National Trust headquarters in Swindon designed by FCB Studio for example. It's getting on now, being completed in 2005, but still sensitively acknowledges its environment. Built on the site of Brunel's Great Western Railway engineering works, its roof minimises the need for artificial light/ventilation and is heated by roof mounted solar panels. It has carpet made from wool from sheep grazed and walls and staircases made from wood all from National Trust.
About Julia Webb – BUILDING SURVEYING DIRECTOR – Dorrington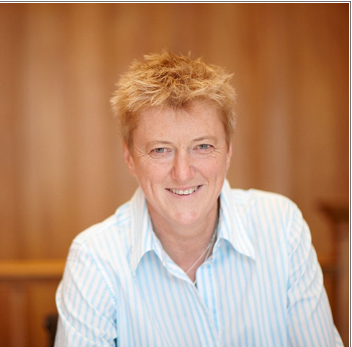 Julia is a Chartered Building Surveyor with over 30 years' experience of residential and commercial buildings and estates. Julia joined Dorrington in 2002 and her principal role is to oversee the many building and refurbishment projects within the residential portfolio and to advise on all building related matters. She is also responsible for statutory compliance and the portfolio insurance.