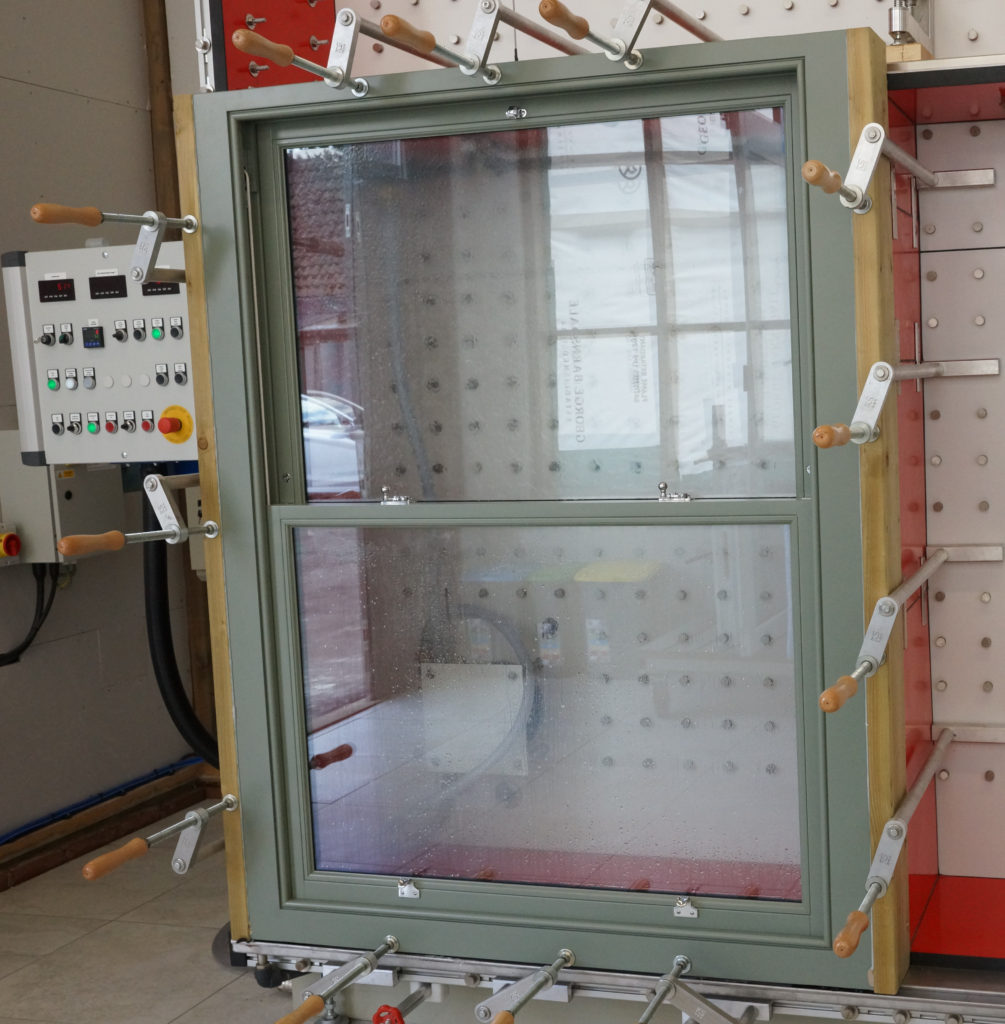 We research
Innovative Solutions are in our DNA
We invest a lot of time and money in research and development simply because we want to fully understand every aspect of our product; from choosing the best timber to the most reliable coatings as well as optimising performance including acoustic properties. We also invest a lot of time working with our suppliers to encourage them to continually improve their products to ensure we are always using the best materials available. We have always led the way in developing innovative fenestration solutions. From our involvement in the establishment of the first British Standard (BS644) in the 1930s to our involvement with the BRE as well as many other pan-European research projects today, there are few people in the industry with more knowledge. What this means for our customers is that we are able to offer products that have industry beating performance whilst retaining their aesthetic appeal at a price that is affordable because we don't need to over-engineer our solutions. Our dedicated onsite R&D centre is equipped with a range of equipment including a weather test rig, salt spray tester chamber, IGU monitoring facade, coating weathering station and installation detail openings.
"It has been a challenge to keep up with the innovation within the business and this has encouraged SafeGuard to push the boundaries ourselves in terms of new product development." Nick Welsh, Managing Director, Safeguard (Glazing supplier to George Barnsdale)
---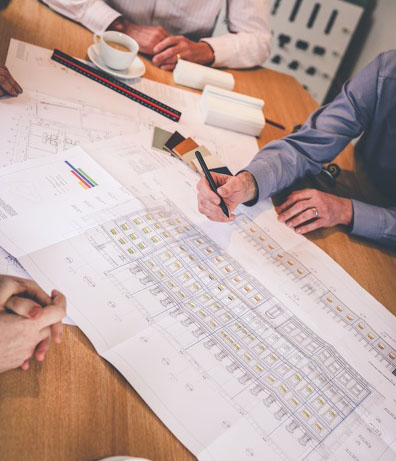 We listen
Led by skilled project management team
All George Barnsdale's commercial projects are led by our highly trained and experienced project management team with extensive experience in timber windows research, development, design and manufacturing. They will meet with you at the earliest stage in the project and listen to you, ask questions and ensure they fully understand what you are trying to achieve. They will assist with stringent planning requirements whilst helping you retain your vision for your project.
Test data
It is at this point that we can provide test data, for example on noise reduction at different frequency octaves, enabling you to achieve an outcome that is approved. We regularly help clients achieve the best acoustic perfomance regardless of whether there is a planning requirement for single glazing in a conservation area or triple glazing in a new build.
ARCHITECTS & PROFESSIONALS…ARE YOU LOOKING FOR EXCLUSIVE CONTENT?
Signup to our Resource Centre for free access to CPD webinars, videos and technical specifications.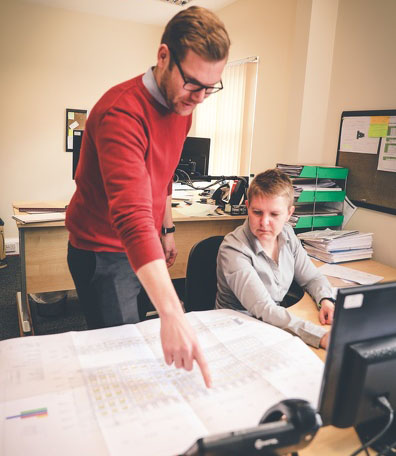 We design
Our in-house design department has extensive knowledge and experience of working on large projects involving 500 windows or more, incorporating retained facades and the use of steel framing systems (SFS), as well as smaller developments of houses and self build projects.
When dealing with difficult openings, such as those out of square, round or arched we can survey the openings with a Proliner digital measuring tool to ensure we can accurately manufacture, thus saving time and money to prevent any nasty surprises along the way.
All drawings and files are provided electronically and can be embedded into the customer's own systems and we can interface with industry leading project management systems like Conject, Zutec, Aconex, 4Projects and Business Collaborator.
---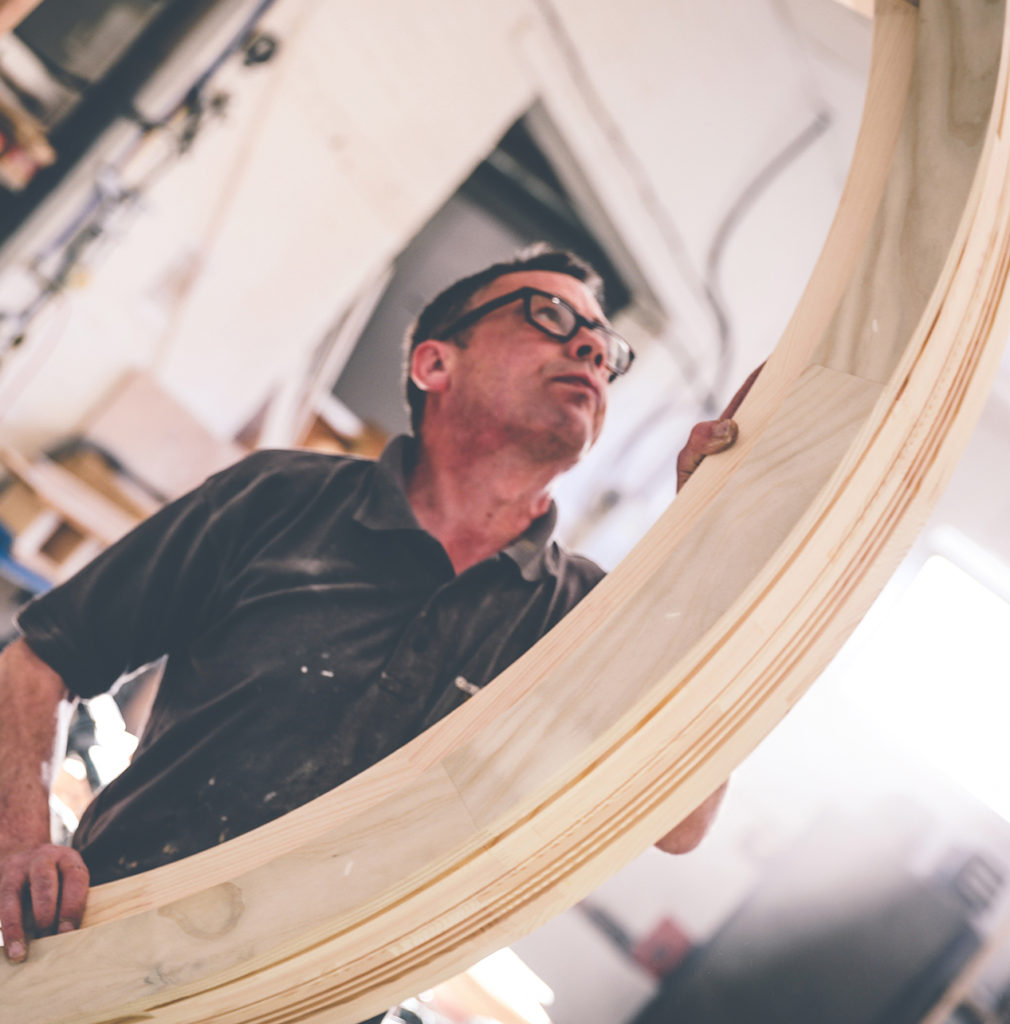 We manufacture
Our factory is where time-honoured design and twenty-first century technology meet. Whilst some parts of our site are over 130 years old, we have one of the most advanced timber window and glassdoor factories in the UK. To arrange a tour of our factory, please phone 01775 823000 or email [email protected]
We pride ourselves on producing a premium product, so naturally quality and performance is at the heart of our procurement and manufacturing process. What makes us truly unique is the way our manufacturing process has been designed to provide high levels of customisation. Through automation, we can manufacture truly unique timber windows and glassdoors that still provide the same superior levels of performance as you would expect from our standard designs.
---
We deliver
Customer satisfaction is very important to us and we proactively seek ways to make projects run as smoothly as possible. We strive to give our commercial clients the very best service throughout the entire project and since all of our products are manufactured in the UK we are able to respond immediately when there are any issues, adhere to our customers just in time processes and have a full understanding of UK building regulations. This also makes us more environmentally sustainable and cuts the carbon footprint of our products.
Our project management team is made up of designers, a health and safety officer, technical staff and production personnel. Members of the team are regularly on site checking progress and ironing out any glitches and the technical team attends project managament meetings whenever requried. We work with customer's Operations & Maintenance (O&M) systems to facilitate a smooth handover.
Underpinned by our extensive research programme, our products are designed to last! The Building Research Establishment (BRE) has been testing our windows' performance for the past twenty years with the original coatings and minimal maintenance undertaken and the windows have performed exceptionally well.
Another great example is a large project undertaken as part of the King's Cross redevelopment 18 years ago where we manufacturer and installed 350 sliding sash windows and 40 doors. The fenestration here is still looking as good as new despite, to our knowledge, not having been recoated and having to endure the toughest inner city conditions.
---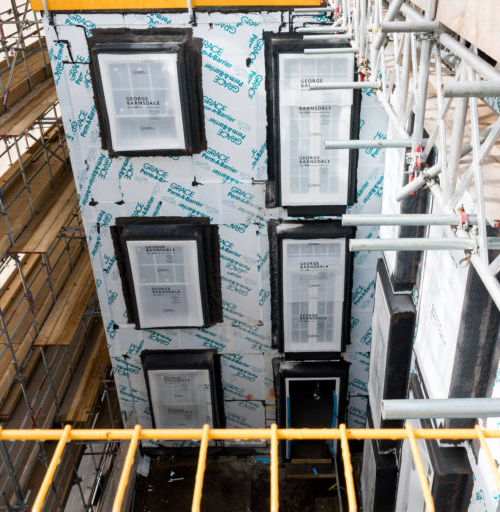 We Install
Our team of experienced installation staff have worked on some of the most prestigious timber windows projects in London.
Our installers are highly trained in all aspects of site safety and building regulations and they are well respected by other contractors and site management. Their attention to detail and on-site finishing coupled with the entire team's problem solving expertise make this part of the process as trouble free as possible.
Our own Health and Safety Officer is involved from the earliest stages of the process providing information for the Contractor Management Plan (CMP), Quality Inspection Test Plan (QITP) and Risk Assessment and Method Statements (RAMS). She also attends regular on-site health and safety meetings and provides all relevant accreditation certificat
There is a dedicated site supervisor on site who acts as the conduit between ourselves and the client.
---