Project description
Situated on the edge of the River Glen in Lincolnshire, River House is a unique self-build property that oozes contemporary style. Built using sustainable materials with a keen eye on thermal and weather performance, the A rated building is situated on a 1920s plot of timber houses traditionally used by local business people as summertime beach houses.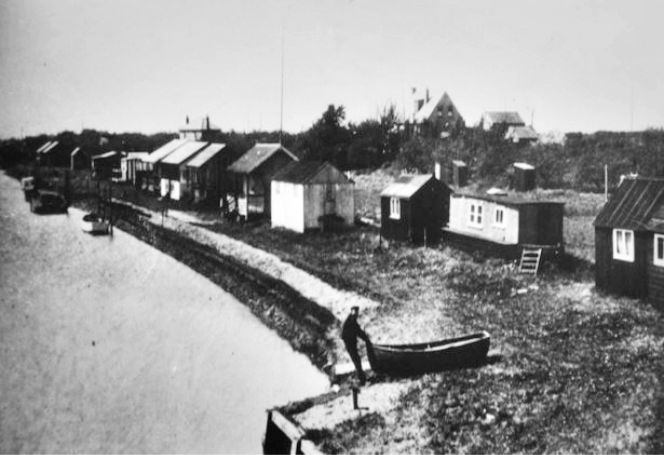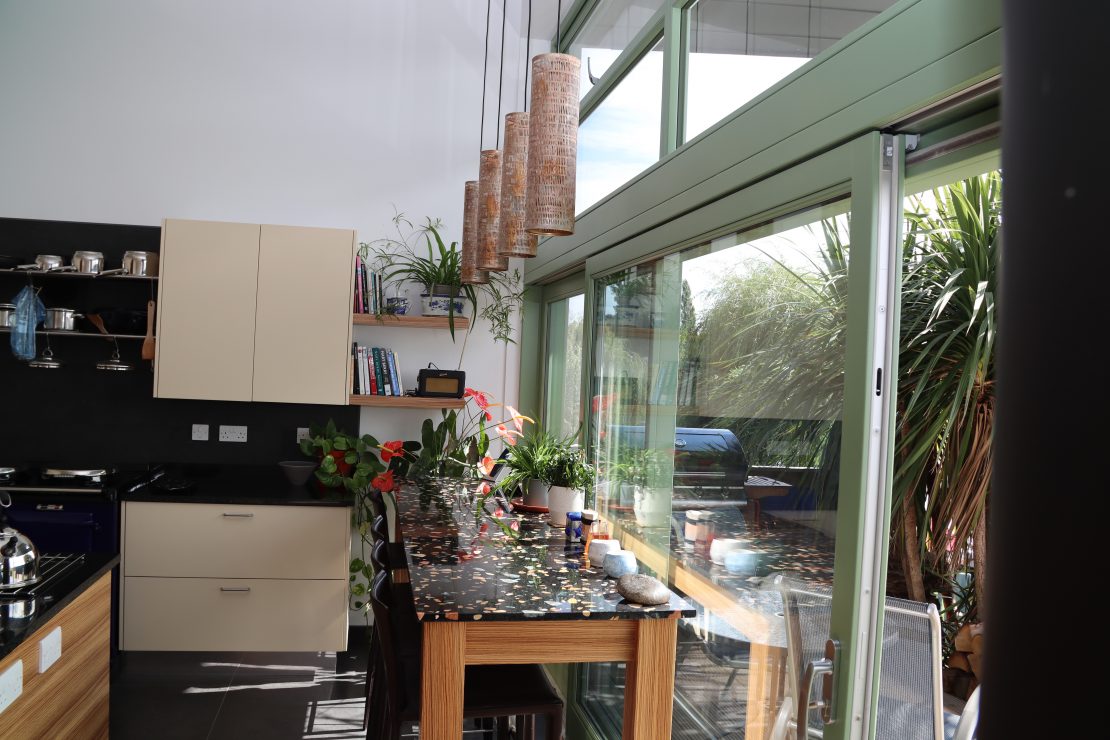 Portholes and pivots
Over the years the old properties have been demolished and new ones developed to create an eclectic mix of traditional and contemporary properties, each with their own unique style. Prior to The River House, the owner Chris Douglas redeveloped the neighbouring property which incorporated George Barnsdale's pivot windows in the shape of portholes.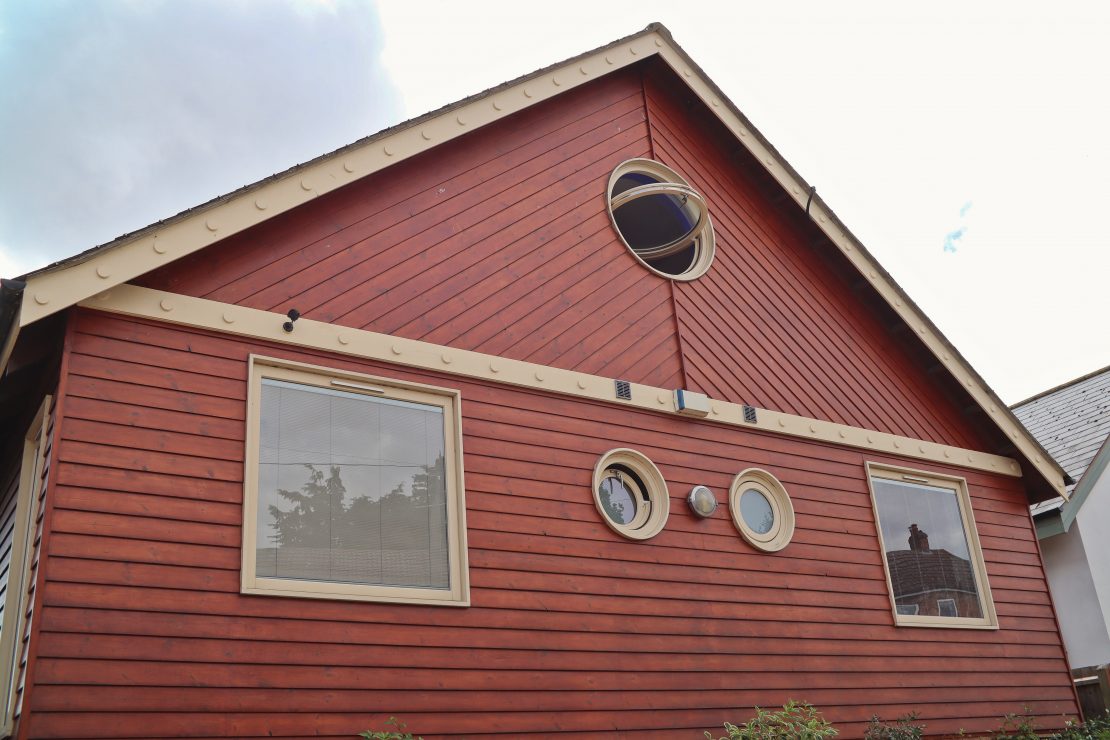 Having sold up and moved away for work purposes, Chris found he missed living by the river. When a new plot became available next door to his previous project, Chris snapped it up and began working with his builder and architect to create his new home.
Contemporary, eco, modern and spacious with lots of plants!
The River House's contemporary feel is enhanced by its open plan living area with high ceilings, large sliding patio doors offering uninterupted views of the river and lots of plants to create a calming space.
Having lived next door for a few years, I had a good idea of the area and how it changes through the seasons and this helped inform the design of River House. I always knew I would have large patio doors to make the most of the location.

Chris Douglas, homeowner
The house faces south and enjoys beautiful sunrises during the winter, the big sliding doors allow a nice reflection of the ripples on the water into the main living space. (scroll down for full carousel of photos)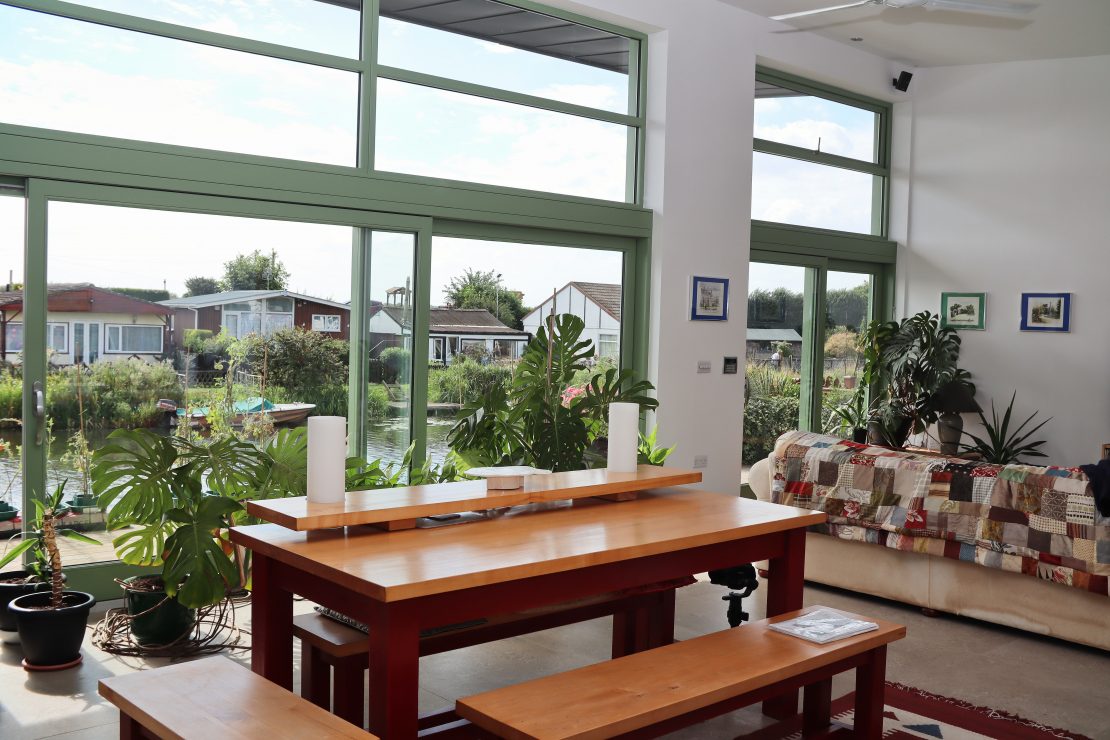 Concern for the environment featured strongly in Chris' discussions with the architect and the property has been built to incorporate solar panels, PV panels, water panels, under floor heating, extra thick insulation and George Barnsdale high performance timber windows and doors .
Asked why he chose timber rather than uPVC or aluminium, Chris reiterated his commitment to the environment.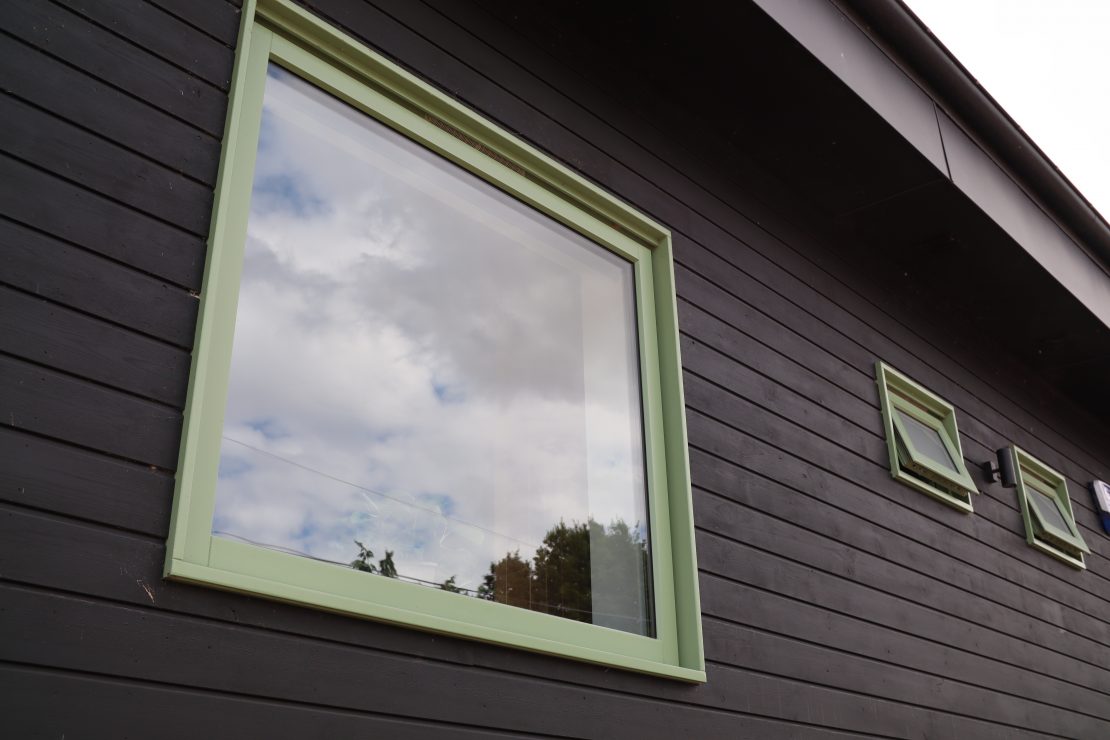 "It made sense to go for timber with it being a timber framed eco building. Timber windows last well and can always be fixed in years to come and George Barnsdale offered a really wide range of furniture options and colours. In the end I went for a pale green which really makes the house stand out. I've had lots of comments from passers-by"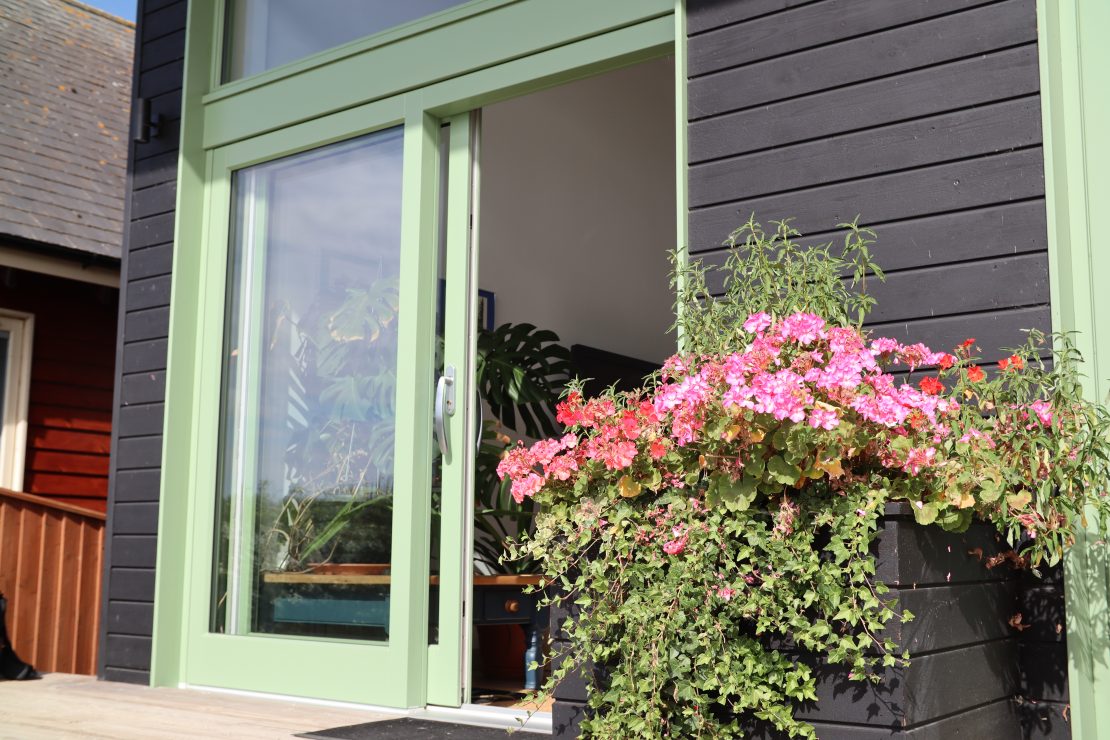 Chris chose to make his main entrance door a Grandis hardwood sliding patio door with stormproof casement top lights. A further two sets of sliding doors were chosen for the dining and kitchen areas creating a vast expanse of glass across the riverside elevation of the property. Pale Green paint and satin chrome hardware completes the modern aesthetic. High performance double glazing ensures the home stays warm in winter and cool in the summer.
Chris says he also chose George Barnsdale because he knew how great the quality of products and guarantees were. He also cited friendly local staff and an installation service, highlighting the fact that "timber windows are very different to uPVC and aluminium and require a different technique when fitting. Not everyone is trained to do that and I didn't want to risk undermining performance."
The property received the highest energy performance certificate which makes it great for low energy consumption but also means it emits zero carbon compared with average properties that are estimated to produce 6 tonnes of CO2. Alongside the other measures like wall and roof insulation, George Barnsdale's wooden windows contributed to the excellent rating.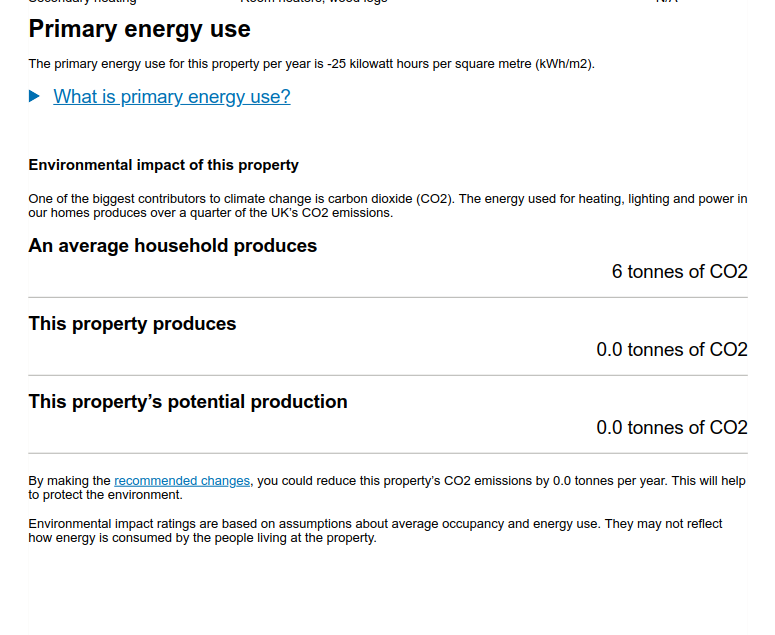 Scroll down the page for the full carousel of images