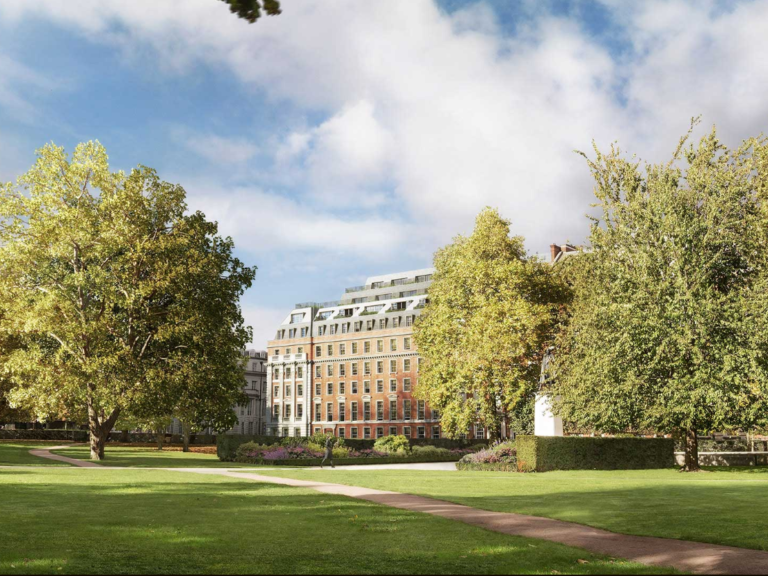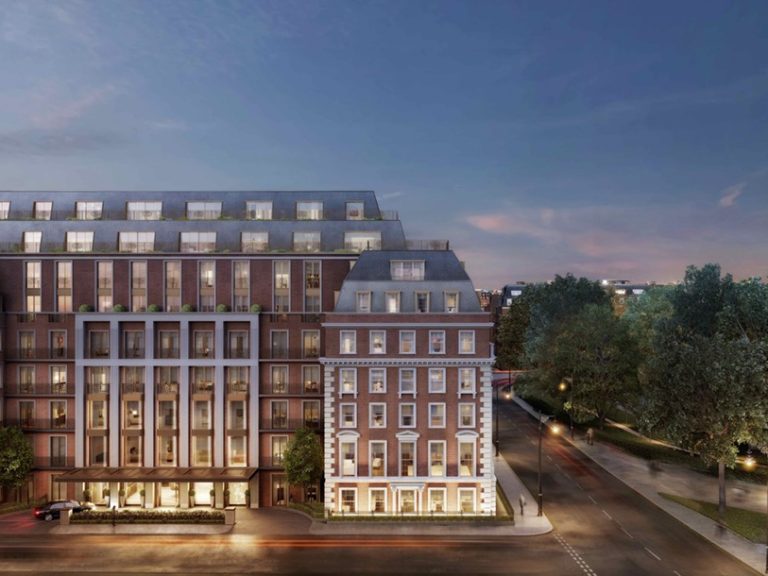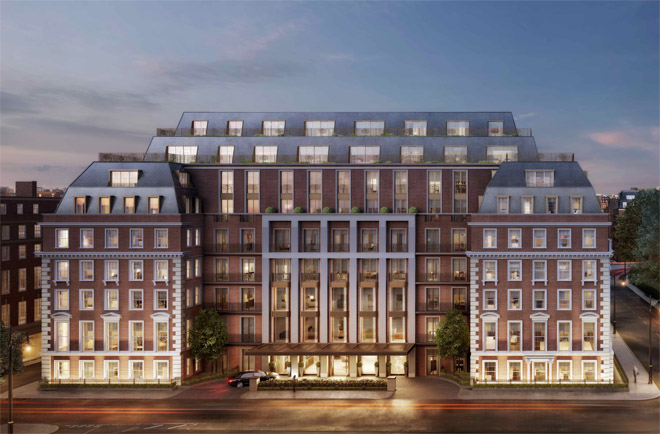 Project Description
20 Grosvenor Square has been billed as one of the most luxurious places to live in the world. The residential development in the centre of Monopoly hot spot Mayfair is a truly unique residence that epitomises the highest end design and quality in the capital.
The former American Naval HQ has been transformed into a collection of Four Seasons Residences and the development works will provide eight upper levels, ground, lower ground and a further three basement levels of car parking.
The accommodation will comprise of 37 private luxury abodes and includes 3 penthouse suites. Each unit will be complete with communal facilities, reception with concierge service, library, spa with a 25-metre pool with adjacent vitality pool, sauna and steam rooms, as well as a full spa treatment suite.
In addition, the development includes a landscaped secluded courtyard garden in the centre of the city, Garden Library, 18 seat cinema, crèche, meeting rooms and secure temperature and humidity controlled wine storage room.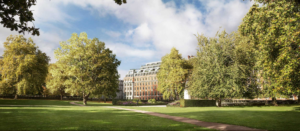 The main contractor Multiplex, were selected to carry out the refurbishment to 20 Grosvenor Square and working with them, George Barnsdale were required to manufacture a mixture of 216 sash windows and doorsets, including 18 type J doorsets and nearly 200 various sash windows.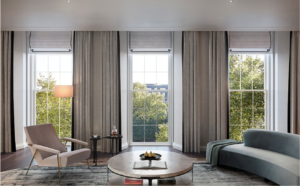 George Barnsdale's ability to capture the strict requirements of the sympathetic window replacement, as shown in many other neighbouring conservation area refurbishments was a determining factor to why we were selected. The ability of the Historic Range, our experience with similar restoration projects and our growing expertise with façade retention enabled us to capture the essence of the historic building, whilst also capture the luxurious design perspective.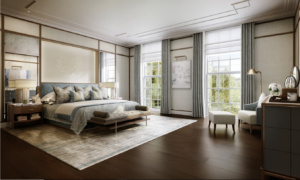 To read more about the 20 Grosvenor Square development visit https://20gs.com/ and see what you think about this magnificent project in the heart of W1.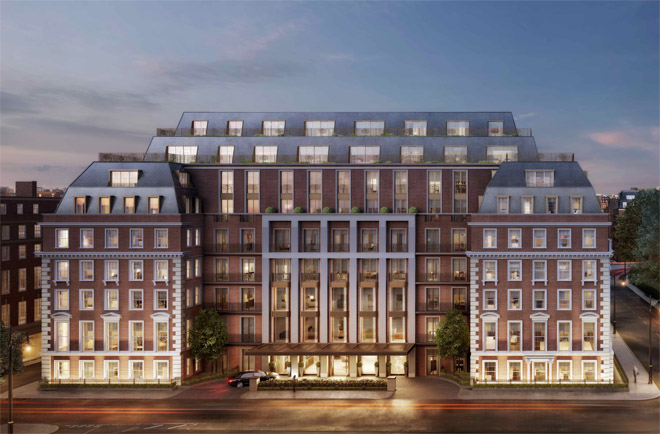 The development is a further addition to our growing Mayfair portfolio, following our previous commercial work on the Chanel flagship store on Bond Street and our residential work on a unique property in Park Lane.
20 Grosvenor Square marks the first major residential project that George Barnsdale are embarking on in Grosvenor Square over the coming years, following the success of the project we have been chosen to supply the timber windows and doors for a similar project around the corner at 1 Grosvenor Square also.
To read more on our ongoing work in Grosvenor Square read our blog on how we are helping to make the location, London's premier residential address again.
Project details
Products
Box Sash Windows
Entrance Doorsets
Customer – Multiplex
Timber Used – Grandis Hardwood
Paint Finish – White Paint (RAL 9016)
Glazing Option – 10.8 HS AcLam | 16mm Argon | 8.8 Iplus1.1 HS AcLam