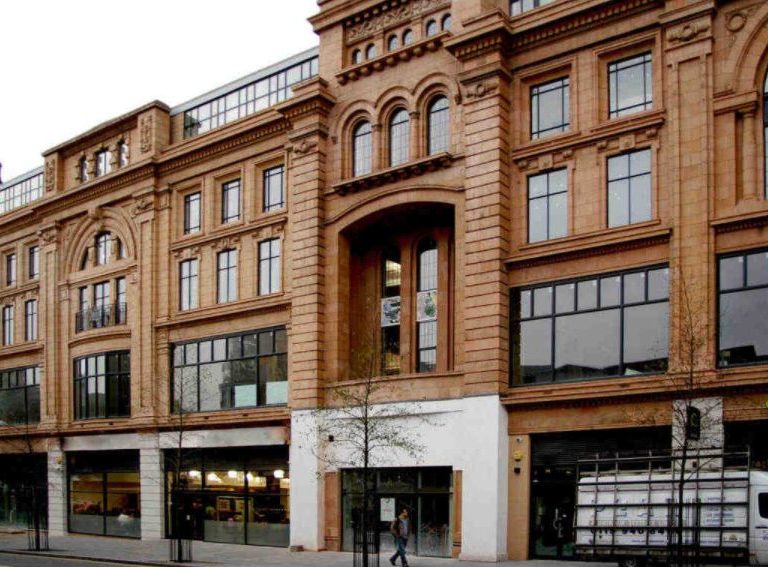 Project Description
A major refurbishment of the old Co-operative building based in the heart of Nottingham with strict aesthetic requirements demanded by English Heritage.
In this spectacular refurbishment of the Co-Op building in Nottingham, all of the 35 sliding sash windows, 4 arched screens and 6 large rectangular screens were designed, supplied and fitted using careful planning by George Barnsdale & Sons.
With sealed units measuring up to 6m², good communication between the main contractor and ourselves was very important.
All windows were produced to match existing styles using approved hardwood. Our sliding sash window range comprises of traditional box sliding sash, spiral balance, Yorkshire sliding sash and 'supertilt' each available with 44mm, 53mm and 63mm sashes with single, double and triple glazing options.
All of the timber windows were fitted by Barnsdale Windows.