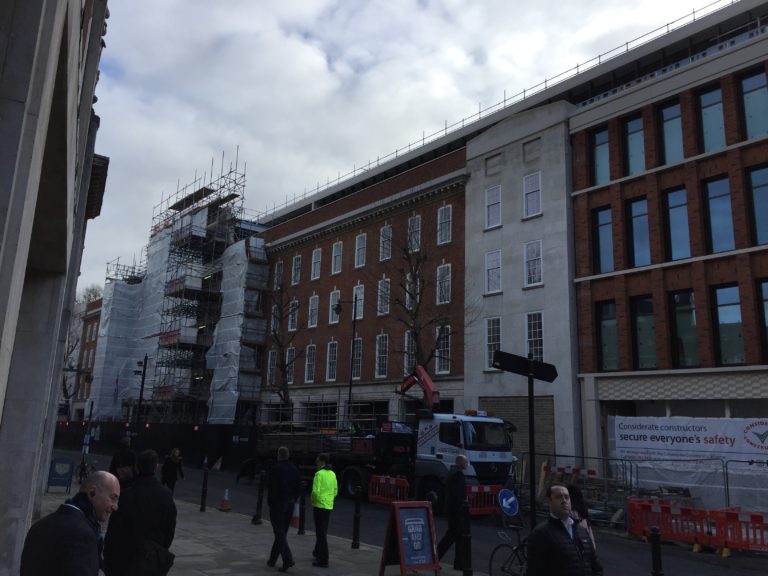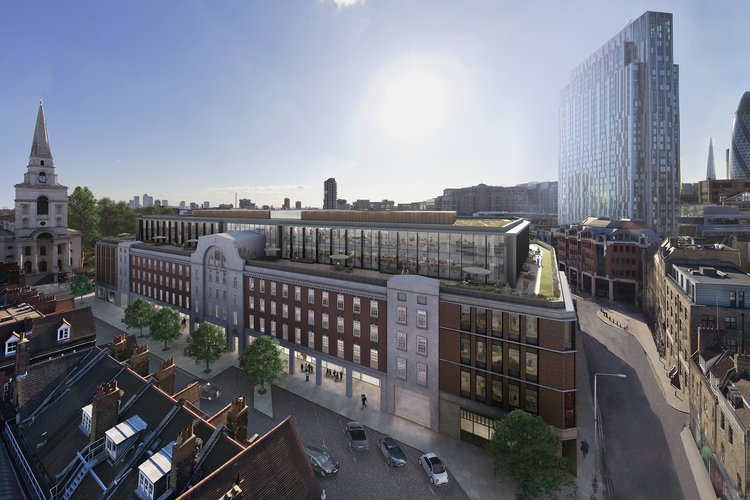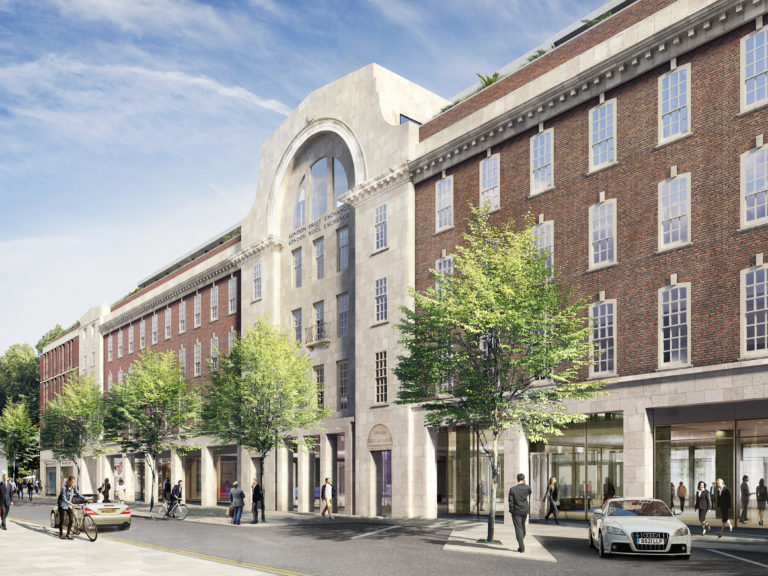 Project Description
The London Fruit and Wool Exchange is located in the midst of the historic Spitalfields area of London. Facing directly towards Christ Church and adjacent to the renowned Spitalfields Market.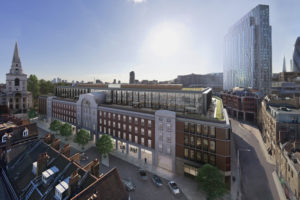 The scheme delivered 320,000 square feet of property, was completed on time and provided Grade A office, retail and restaurant space. The building consisted of a ground level mixed use, including retail, reception, atriums and more, underneath a five storey office building and was all built behind the original 1928 retained façade.
Our growing experience with façade retention projects made us standout from the competition when it comes to timber window installations for building projects of this nature.
On the back of our growing reputation to carry out such work, main contractor, Sir Robert McAlpine selected George Barnsdale to manufacture and install all the windows in the historic façade. The third major project we have worked with them on, following our recent projects at Fitzroy Place and De Vere Gardens.
Working on a sympathetic design to compliment the 1928 brick and Portland Stone construction of the façade we manufactured 100 sash windows for the building and thanks to the paint methods we use, the windows will continue to look as good as new for some time to come and will need very minimal looking after and maintenance.
The windows were manufactured from a Red Grandis hardwood FSC® certified timber and finished with a signal white paint coarting.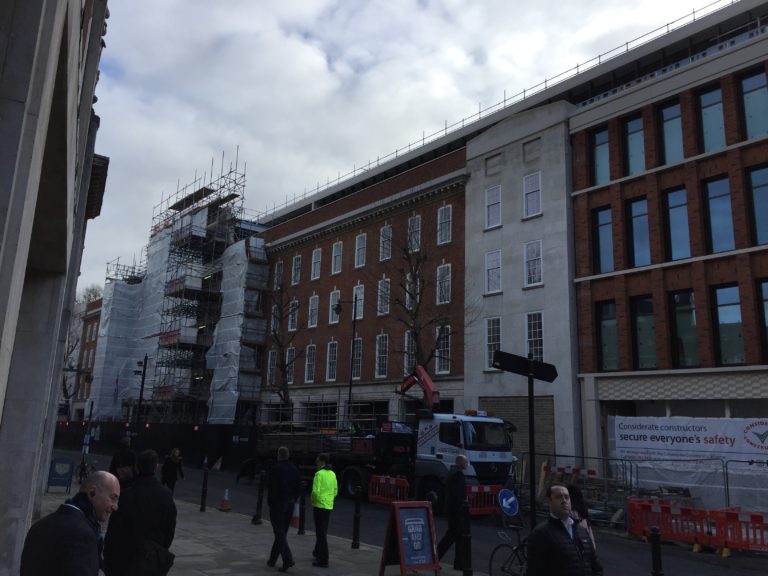 The Fruit and Wool Exchange project is one of many recent projects George Barnsdale have been involved with in the capital. Although we are based in Lincolnshire, London is becoming our second home and we have projects on the go or completed in most of the main areas of the city.
However, our project works aren't just constricted to London and we have been conducting major works across the UK and have built a fantastic portfolio of projects that you can view in our case studies section.
Download our commercial brochure here
Download our technical specifications here