February 11, 2022
Starting off the year with a celebration, George Barnsdale announces the launch of its Approved Partner of the Month award designed to recognise the achievements of members of its installer network.
Recipients of the first award for outstanding performance in December 2021 are CN Glass. Starting from humble beginnings in Chipping Norton over 50 years ago, CN Glass has grown to be the leading glass and glazing service in Oxfordshire and the Cotswolds area. Whatever your glazing needs, they can turn their hands to it.
Commenting on the award, Charlotte Deykin, Approved Partner Manager said: "CN Glass have had a great year for growth with George Barnsdale and December was no different. I think it is important we recognise the hard work that they have put in and continue to do so. "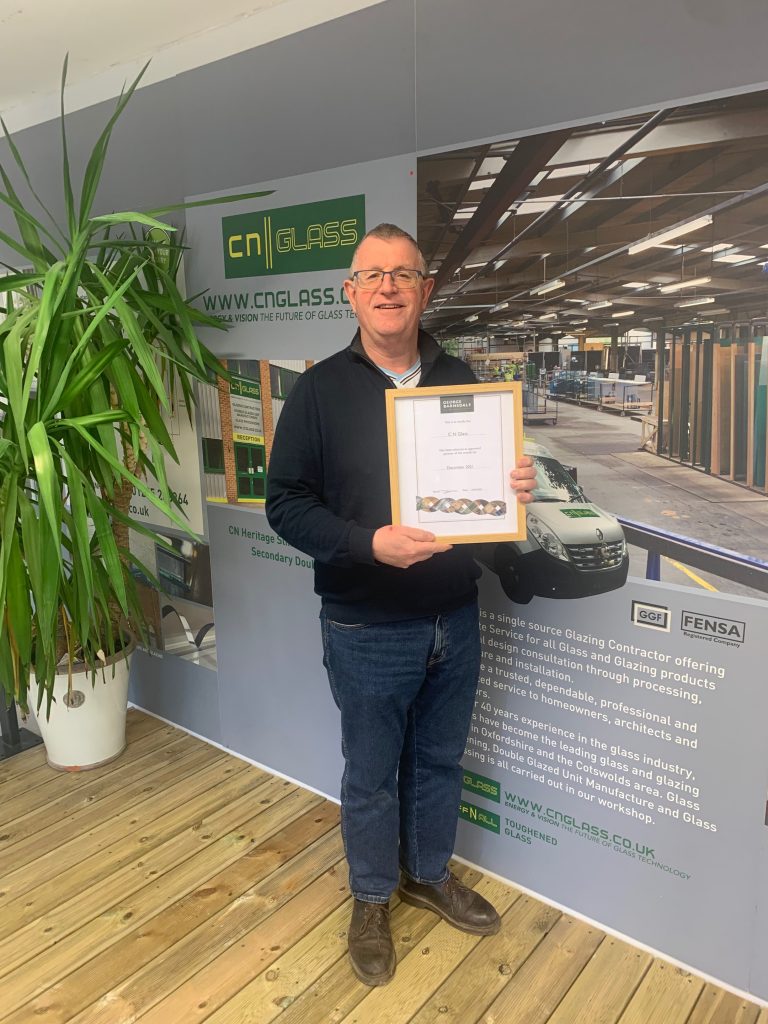 George Barnsdale's Approved Partner network includes a range of specifically selected window and door installers from across the UK. Chosen for their ability to deliver a service which matches the quality and standards of George Barnsdale's own.
Are you a homeowner and looking for advice on George Barnsdale windows? Contact us today and we can find an Approved Partner in your area.