Timber Flush Casement Windows
Timber flush casement windows are increasing in popularity and our bespoke offering of flush casements offer the homeowner beautiful designs to match their specific window needs.
Our individually crafted flush casements are suitable for all property types, From traditional homes to contemporary office blocks, we have a range to suit any project. At George Barnsdale we combine contemporary design with intelligent manufacturing techniques to provide the very best timber flush casement windows.
A flush casement window is based on the traditional method of casement window manufacturing and are sometimes referred to as traditional casement windows.
Flush casement windows are defined by the sash that sits flush in their frame. This is in contrast to our stormproof casement windows, which sit proud of the frame. However, both options offer excellent performance.
In addition, at George Barnsdale you can benefit from selecting the finish to match your own individual choice, these windows come available with a range of stain, paint and hardware options to allow you to customise to suit your tastes and requirements.
Whether it is a flush casement frame from our historic, traditional or contemporary range, we ensure the performance matches the impeccable design, built with performance in mind, our elegant timber flush casement windows are ideal for any project.
All our products are approved by the FSC scheme and is therefore sustainably sourced to ensure we are helping protect the environment.
If you are keen to find out more about flush casements then read our article on What are Flush Casement Windows? 
We offer a variety of furniture, glazing and paint finishes to customise your selection, find out more about these on our casement window section.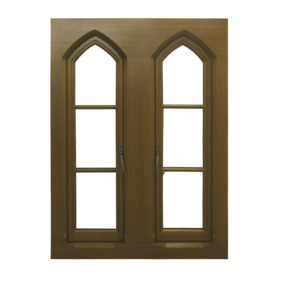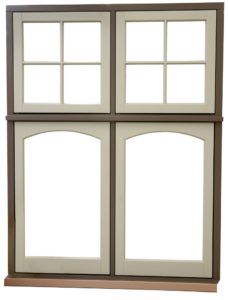 Our guarantees
Our industry leading manufacturer backed guarantees ensure that our windows and doors will last for many years.
Let's get started...
Whether you are looking for information or doing some serious research for your window replacement project, getting in touch is always the first step. Here's a few suggestions to get you started...
Download our brochure
Take our comprehensive range of timber windows and doors away with you.
Download brochure
Complete our enquiry form
Fill in a few details about yourself and we'll get straight back to you.
Complete enquiry form
Or simply get in touch
Our friendly and professional sales team are here to answer your questions.