March 2, 2022
Colour psychology: what is it and how can this help me decide on colours for my home? Today we will be going through the basics of colour psychology, how this can affect our moods and how it can greatly affect the feel of your home.
What is colour psychology?
Colour psychology is the study of colour and how it determines people's emotions and behaviours in an environment. We react to colours in different ways due to a complex combination of how we were raised, our cultural background and our personal taste.
Colour can affect us every day in subtle ways, from making our food taste more delicious to enhancing the perceived effects of medication (in placebo trials, blue pills were considered the most effective at inducing sleep, while red and orange pills were considered the most effective stimulants).
Colour is often thought about in brand development and marketing to help consumers associate the brand with a specific meaning or story that they are offering. Here is a quick breakdown of colour associations and how this can help you understand which colours will work for your home and lifestyle…
A bit of extra detail on colours
Warm colours
Red, orange and yellow are part of the warm segment on the colour wheel and are generally associated as being positive, warm, happy and uplifting.
| | |
| --- | --- |
| Colour | Emotions |
| Red | Passion, love, strength, speed, anger |
| Orange | Excitement, warmth, energy, vitality |
| Yellow | Warmth, cheerfulness, happiness, inexpensive |
Cool colours
Blue, green and purple and their tertiary colours are associated as cool colours. In general, they are associated with calmer, safer and more reserved feelings than warm colours.
| | |
| --- | --- |
| Colour | Emotions |
| Blue | Authoritative, calming, trusting, conservative, reliable, high quality, sadness, distance |
| Green | Nature, growth, harmony, balance, calm, renewals, jealousy, envy |
| Purple | Creative, authoritative, sophistication, magical, royal, wealthy, luxurious |
Neutral colours
Used often as a background colour or to make designs stand out, neutrals consist of white, black and browns. These can either create an impact or a more subtler and sophisticated feel.
| | |
| --- | --- |
| Colour | Emotions |
| White | Cleanliness, innocence, happiness, purity, sterile, cold |
| Black | Sophistication, expensive, power, elegance, fear, evil, control, grief |
| Brown / beige | Dependability, ruggedness, comfortable, reliable, dull, dirty |
| Grey | Professional, formal, dull, moody, cold |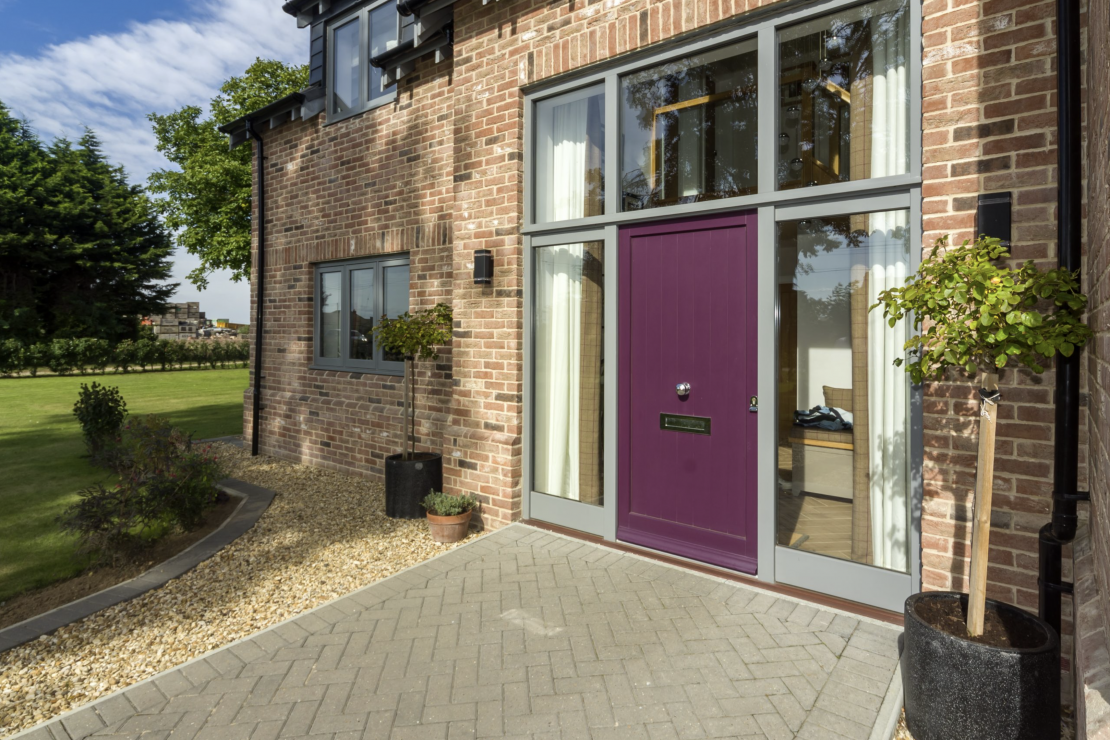 How can I use this for my home and my interiors?
Now that you have a basic understanding of colour theory, you can start thinking about how to use colour in your home. For example, how do you want to feel in each room? How do you want a certain room to be used? What do you want the overall feel of your home to be?
Think about the style of your property
Understand the style of your property and the characteristics you want to emphasise. With many of us having worked from our homes in the past few years, you may have grown interested in the heritage of your home or the specific design the architect had in mind when designing your home. Whether you are living in a new build or an old Edwardian house, the history of the building will have informed its design. This may help guide your colour decisions.
In the UK, a lot of older homes had sash windows. Your property may have had wooden sash windows in the past which have since been replaced with modern uPVC windows. A great way to revive that heritage feel is by installing brand new timber sash windows and painting them to add pops of colour. Our sash windows will last twice as long as uPVC and can be painted any colour you want.
Do you want your home to stand out or match your neighbourhood?
When renovating your home, it is important to be aware of your surroundings and decide on a style that you are comfortable with.
White, black or brown windows and doors are a classic and used everywhere. But they're very much a 'safe' option; why not be brave and choose a different colour instead? With hundreds of colours to choose from, try picking a colour you find fun and welcoming for your entrance doorway and then replicating this for your windows. Bear in mind if you live in a conservation area, it is wise to check with your local conservation officer.
Consider the materials of your home and how you can complement them
Some homes have visible red or maroon brickwork. Strong colours may clash with these hues. Some homes are plastered with a beige or cream clay, common in old cottages. Bolder colours can pop against these neutral walls. Choosing a paint that complements the architectural features of your home can result in a more coherent look. Try using a colour wheel or buying paint samples to see what works well in different lighting.
Just have some fun!
However you decide to go about this project, a home is a place that should feel warm, welcoming and yours. There is no right or wrong way to decorate. If you are thinking about updating your windows and doors for your home, whether this is to improve your environmental footprint or just for an upgrade, we have a huge selection of styles and colours to choose from. With our new extended range of classic colours such as light pink, traffic red and night blue.
To make your life a little easier, use this fun and colourful Pinterest board to fire you with ideas and inspiration for your home and kick start your project.