April 13, 2022
Doors are one of the most effective ways to make a statement with your home and they are one of the first impressions people get. Offering an enticing glimpse into what lies beyond, they capture our imagination and give us a sense of the type of people that live there.
The humble door has evolved over the years but its role has always been to keep the inhabitants safe and warm and to offer some privacy from the outside world. Today, they must perform all of this and look amazing too.
So how do you go about choosing a door?
When it comes to choosing a door there are so many options, single hinged, double hinged, stable, bi-fold, french doors, sliding patio doors. To get a handle on this (metaphorically), self-builders and homeowners should consider the basics first:
Start early – consider the doors at the design stage of your project, discuss with your architect or builder the options available and what would work well with the design of your home. Do plenty of research and use magazines, Pinterest or Instagram for inspiration. It's also worth talking to some door specialists like George Barnsdale for guidance and advice.
Choose your style – traditional or contemporary?
A farmhouse style building demands a traditional front door with minimal glass, often painted in pastel colours or natural stains and adorned with traditional hardware and a cute bumble bee or hare knocker.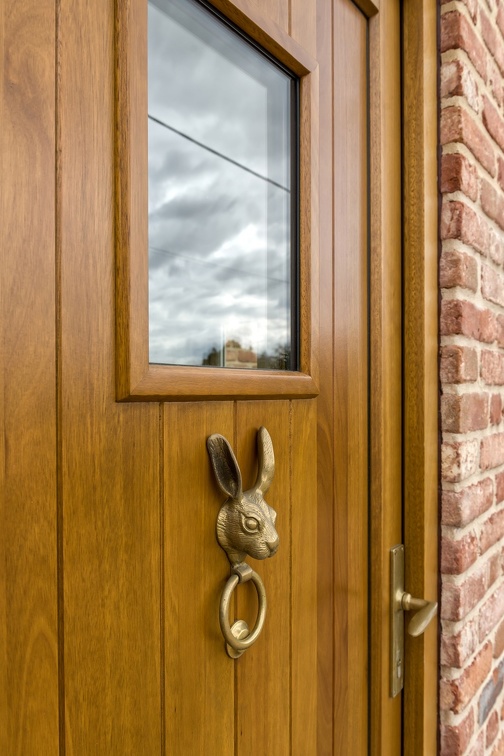 However, a modern, sleek design, usually larger than a traditional door with horizontal panels and sleek chrome handles is perfect for an architect designed contemporary building. A stained door like this brings warmth and a natural aesthetic to minimalist designs that might otherwise be too harsh.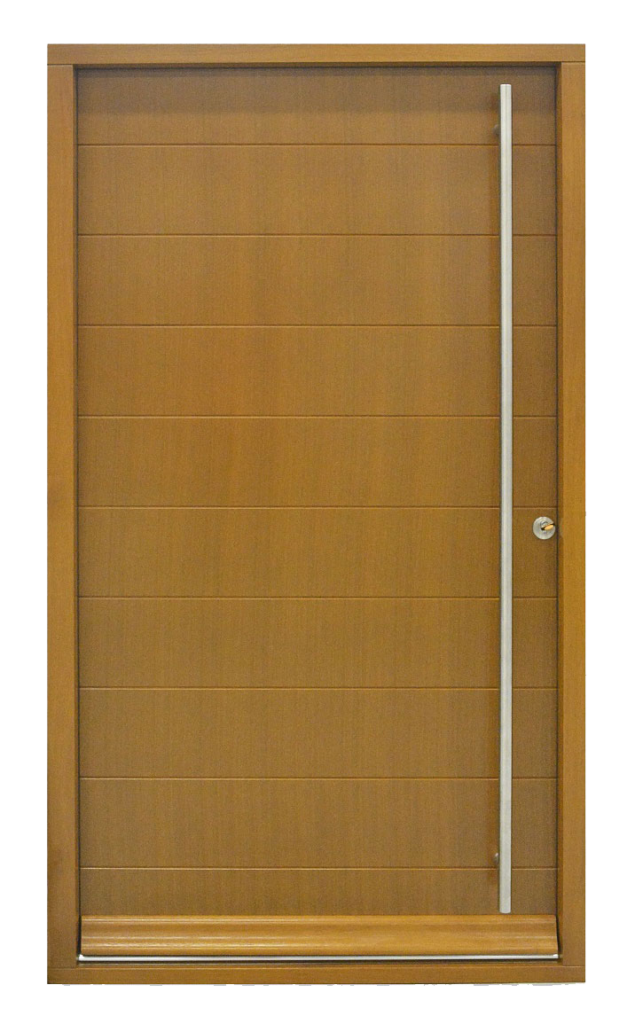 Decide on your design
What type of door do you need? Aside from the front door, do you want bi-folds or sliding patio doors at the back? What size are you going for? What type of locking system? A contemporary door works well with keyless entry systems using an app on your phone whilst a traditional French door is better with a traditional lock. Stable doors can often have unsightly locking systems so shop around for products that are more discrete like this.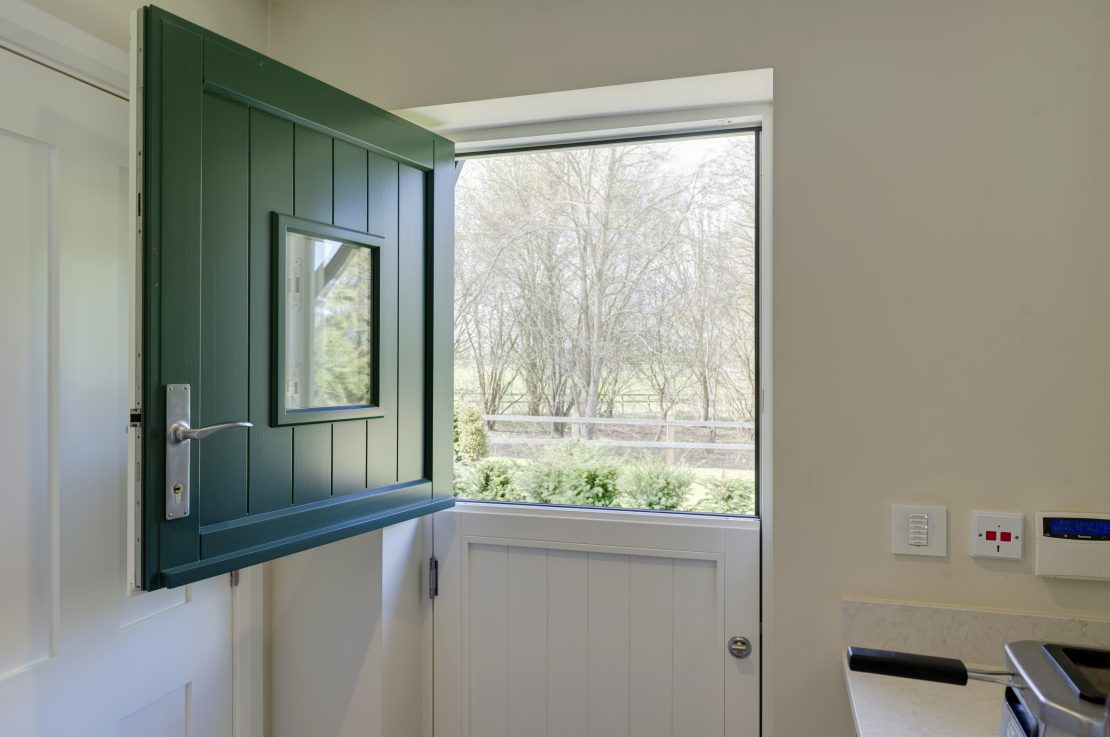 Pick a colour
When it comes to colour, you could go for a really bold bright colour that makes a statement, most manufacturers can colour match to leading manufacturers' paint colours.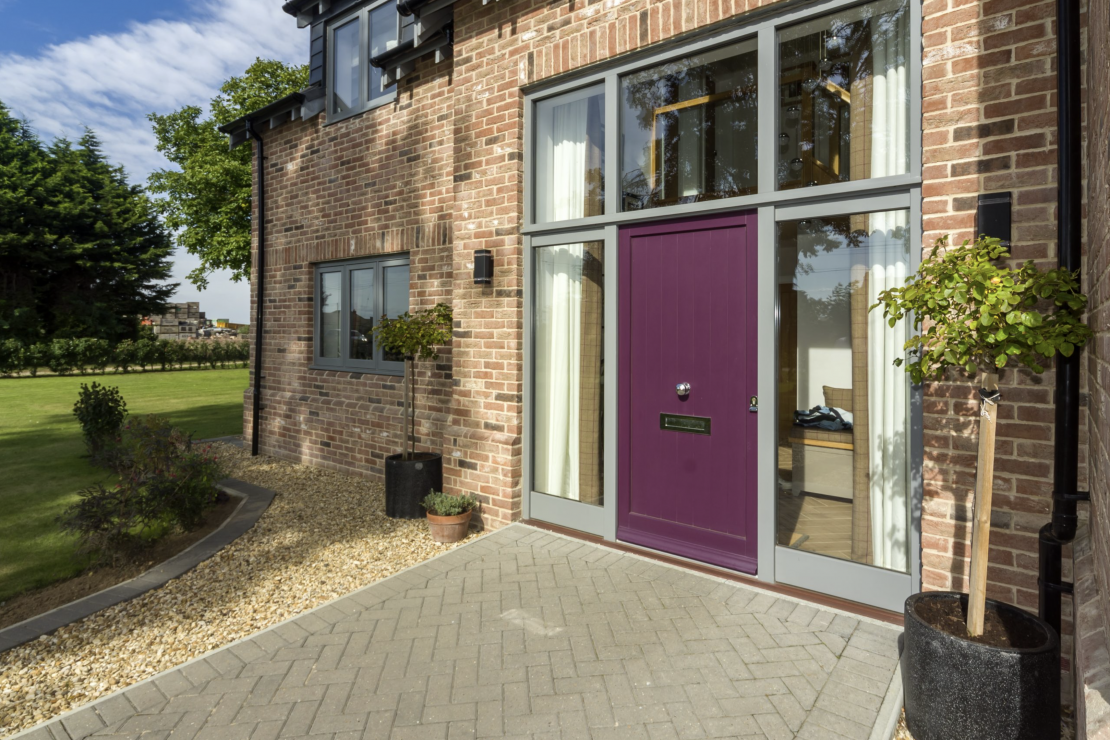 A set of anthracite grey bifold doors brings a smart industrial feel to a contemporary kitchen/breakfast room but it also works in a traditional setting.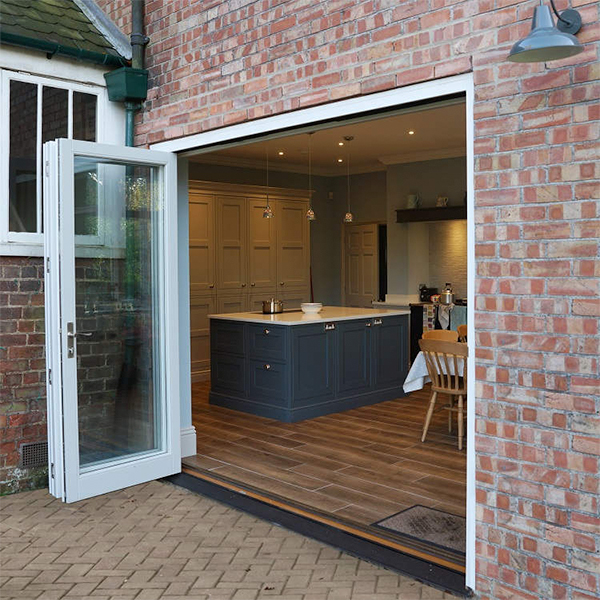 If you prefer to see the grain of the timber, stains are a timeless option that will never go out of fashion.
What shape do you want?
What shape do you want? Arched top? Angled? Do you want any cut-outs, bespoke designs or etched glass. Consider the surroundings you are in – a porthole looks amazing on a contemporary door by the coast and an etched fan light is ideal in a traditional property.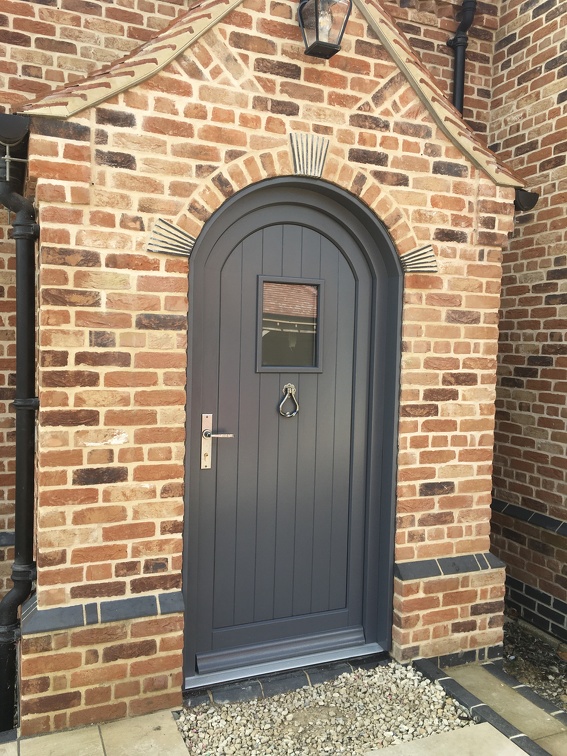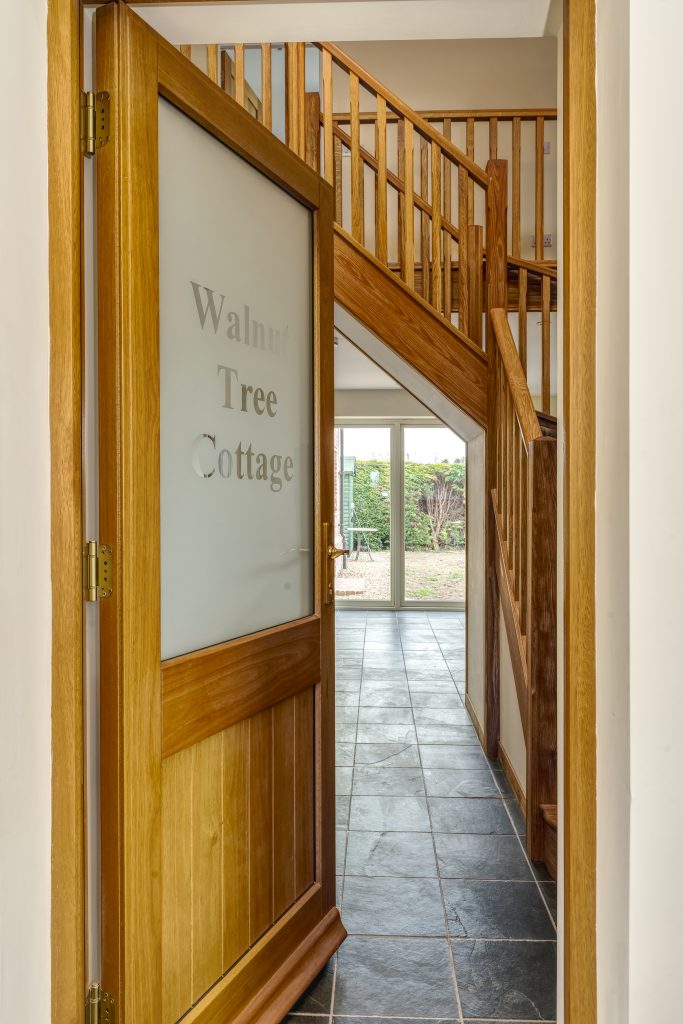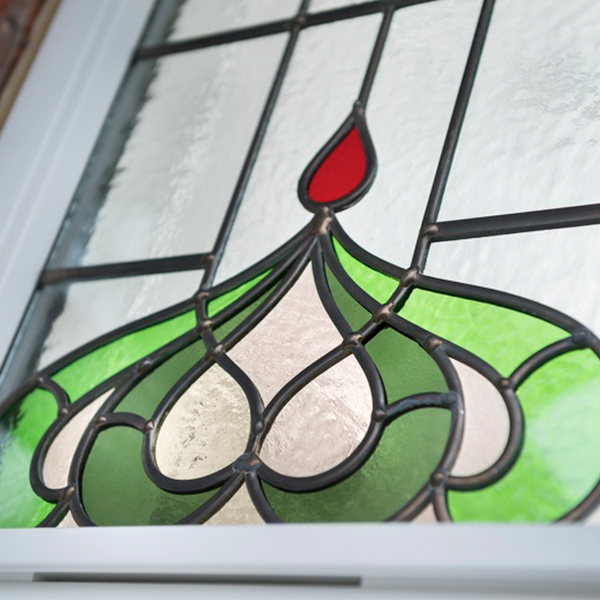 Choose your material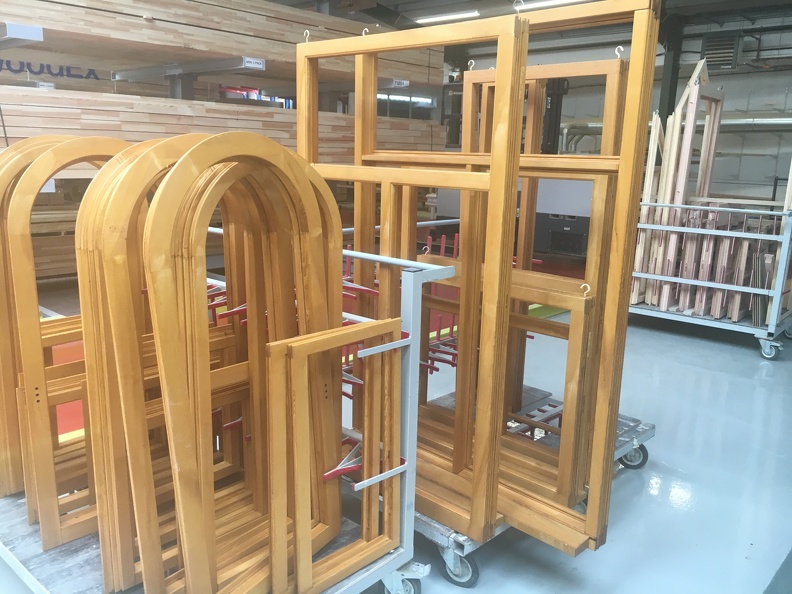 Timber is the traditional material for doors, it is environmentally friendly, thermally the most efficient material, looks beautiful and the latest timber technology means it won't warp and twist like it did in the past. Timber performs extremely well thermally and is more secure than many other materials and it can easily be repaired if there is any damage done unlike uPVC or composite. A modern, high performance door will last at least twice as long as UPVC and is obviously better for the environment. The modern paint systems that are used by quality manufacturers like George Barnsdale mean they won't need touching for at least a decade or more too. We have lots of examples of windows that were installed up to 20 years ago and haven't needed recoating. They can also be easily repainted and offer greater versatility than many other materials.
Composite doors combine traditional designs with added strength compared with uPVC alternatives. They are low maintenance and perform well but they are a much less sustainable option and are at the higher end of the price bracket.
Many architects recommend aluminium doors, especially for patio doors because of the slim profiles offered and the maximisation of glass but there are lots of examples where contemporary designs have been achieved in timber whilst being much kinder to the environment. This is usually a more expensive options but they are available in a wide range of colour options although they aren't so easy to repaint if you fancy a change.
Check performance
New building regulations are currently being rolled out that demand even higher thermal performance – this might mean you need to consider triple glazing and the door will probably need to be thicker than you originally planned. There is a new "document O" to consider which covers overheating of buildings which will require good ventilation throughout the building and the control of solar gain so specialist glazing will need to be considered where large areas of glass are present.
Weather performance – sometimes contemporary doors without a weather board or floor level bi-fold doors can leak. Ensure your supplier has robust design and installation methods for such products. Juliet Balcony doors which are really a large window can also present problems with water ingress in exposed areas and if they haven't been designed and installed correctly – ask your supplier for evidence of performance testing if you are considering these products.
In terms of security, choose a door with multipoint locking and make sure the frame is as robust as the door. This is often something that is overlooked and it's important to remember the door is only as secure as the frame it is fitted into. Choose products that are tested to PAS24 and Secured by Design.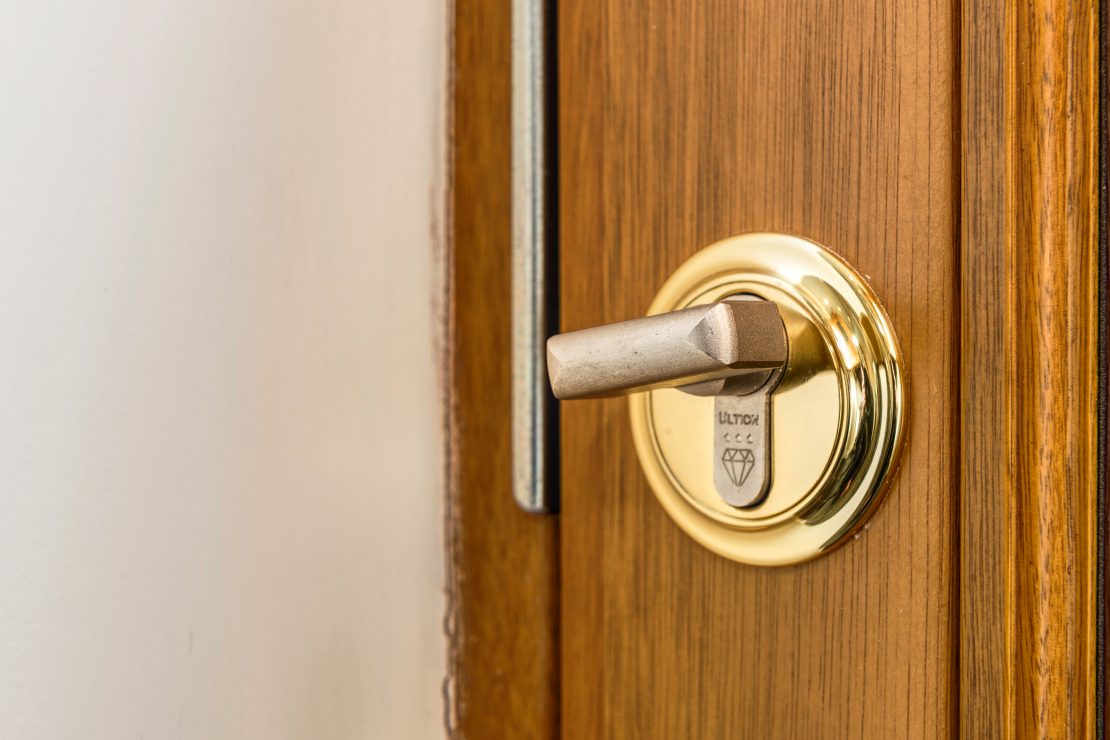 It is also possible to get keyless entry systems which are useful for people with mobility problems or if you want a really sleek contemporary design.
We are biased, but we really believe there is no better door than a timber door for looks, all round performance and longevity. There are excellent examples all around the UK that have been around for hundreds of years and are still going strong.
All George Barnsdale's products are made from FSC® certified timber in our Lincolnshire factory as they have been since 1884.