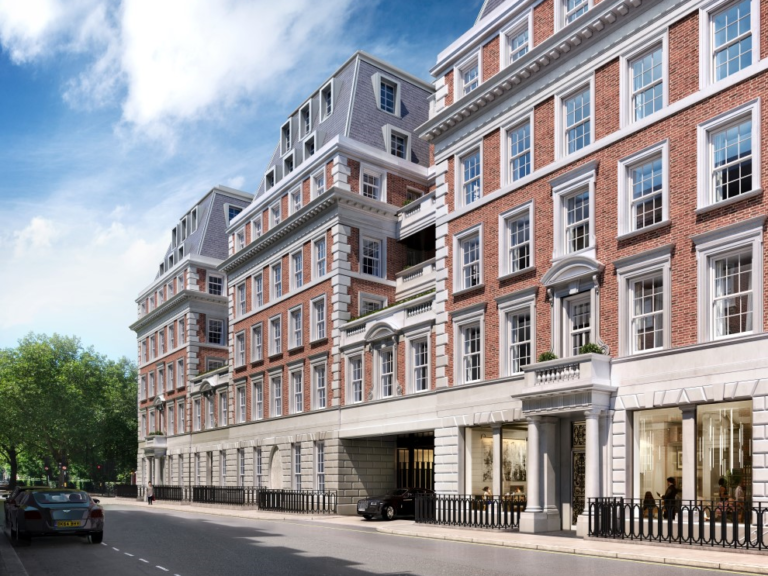 Project Description
Work has begun at No 1 Grosvenor Square, which promises to be one of the most revered addresses in the UK and there a quite a few in Grosvenor Square in Mayfair, London W1 alone at the moment.
Set in the heart of London's West End, this stunning new residential development is being developed by Lodha UK will be another fine example of residential redevelopment at Grosvenor Square currently, following the work at 20 Grosvenor Square, which is coming to an end this year.
Benefitting from an exceptional location, No.1 Grosvenor Square benefits sits close to an array of major shopping destinations, such as the world famous Bond Street, a number of Michelin-starred restaurants and the world renowned Claridge's Hotel.
Previously Grosvenor Square was referred to as London's most desirable address, part of the Duke of Westminster's London estate, the location has been home to numerous members of the aristocracy and heads of state.
The site at 1 Grosvenor Square used to be home to the US Embassy and more recently, the Canadian High Commission, but will soon become an ultra luxurious residential scheme comprising of 39 apartments and five bespoke duplexes.
The project will deliver a dedicated lifestyle floor with a 25m pool, state-of-the-art gymnasium and personal training room, private spa and treatment rooms, a private screening room, lounge bar with billiard table, on-site restaurant operated by a world-renowned chef, rivate library and business meeting room. all with secure off-street gated car parking and 24-hour concierge with full lifestyle services for the inhabitants.
However, all this luxury does come with a considerable price tag, with prices estimate to start at £8m for a two bedroom apartment in the complex.
Lodha UK appointed Mace, to carefully recreate the neo-Georgian façade brick-by-brick with improved ceiling heights between 3.1m and 4.2m and traditional looking timber windows and doors for the location, but with modern day performance. Following George Barnsdale's excellent installation at neighbouring 20 Grosvenor Square we were requested to support this development with the fenestration manufacturing.
In total, we are manufacturing around 250 windows and doorsets for the project and the factory has been working busily to finish these on time and under budget.
The majority of this order has been made up with Box sliding sash windows, but we have also manufactured a number of flush casement and tilt and turn opening in windows.
As they come of the factory floor, manufactured from Grandis Hardwood and finished in a pure white RAL 9010 paint they are looking fit for their purpose of being installed in the UK's premier residence.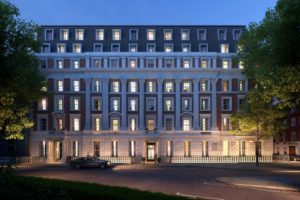 The project is due for completion towards the end of 2019 and we are just drawing to an end our manufacturing work at our Lincolnshire factory and the results have been fully appreciated by all parties and another example of why we are being chosen to assist with so many London projects.