March 3, 2021
As part of its wider commitment to equality and diversity, George Barnsdale is once again celebrating International Women's Day 2021 – Choose to challenge. Revisiting the extraordinary progress of Ines Ferraz from factory floor to Procurement and QA Coordinator, has been inspirational.
When we introduced Ines this time last year she was working as a supervisor in the Donington factory where high end timber windows and doors are made for some of the most prestigious buildings in the UK including one next door to Buckingham Palace!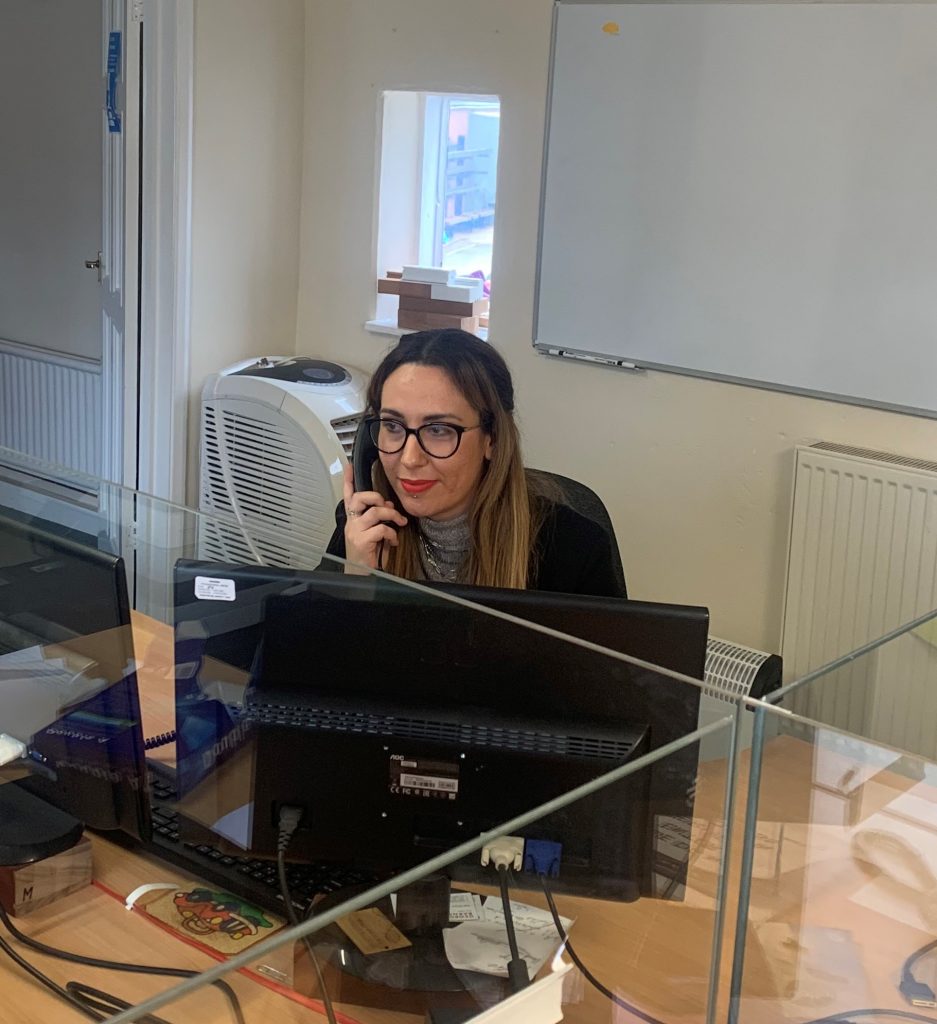 From Team Leader….
Since joining George Barnsdale four years ago from the food processing industry, Ines has worked hard to challenge herself and the stereotypes of women in construction manufacturing. As well as her commitment to her job, Ines also studied hard for the CMI level 5 Management and Leadership qualification. Her efforts were rewarded when she became team leader overseeing an all male team.
"I think my colleagues in the factory underestimated my determination and assumed I wouldn't stick around to begin with. I may have compensated for this by trying to prove myself all the time. I would voice my opinions and views but I did calm down once my male colleagues started to accept me and I realised I didn't need to prove anything to anyone other than myself," Ines says.
To leading procurement and QA!
Since then, Ines has made the move across the yard from the factory to the offices where she now uses her management training, practical knowledge and skills to oversee procurement and quality assurance. The role is a new one and is intended to embed the highest quality standards into the entire process from ensuring the products coming into the factory through the supply chain are the best they can be. She then monitors factory processes, production, packaging and finally delivery to the end customer.
Despite the efforts of companies like George Barnsdale, young women are still not pursuing careers in joinery and construction in the numbers required to really make a difference. Whilst Ines and other female trailblazers "choose to challenge" let's hope young women can start to see there is a place for them to succeed and overcome the stereotypes many of us have grown up with.