March 4, 2021
Part two of a conversation with Mr. Tim Heatley of Capital and Centric. After his prominent role in the recent documentary series Manctopia, Paul Iddon, VP Manchester Society of Architects caught up with Tim, who was generous with his time, discussing a wide range of subjects as he walked through rural Cheshire….
Regarding the social media response on Manctopia- There's quite a grim side to the nature of peer to peer communication developing. That must be stressful. How do you stay resilient in the face of it?
You try to win people over with a reasoned argument, but some people aren't interested, no matter what the facts are. After the first episode, there were something like 90% negative comments, by the second it was 75%, but by the third it was only 25%. And even less again by the fourth.
A journalist I know gave me some great tips about social media. He said, don't block people, just mute certain accounts and you'll see a big reduction in those type of attacks. Most come from a circle of 10 or 15 people. It was surprising.
What kind of comments were the most difficult?
One of the main issues I've had as a developer, is people seeing me as being in some way responsible for the supply of affordable housing. Are car manufacturers responsible for providing affordable cars? Furniture retailers for sofas ? Supermarkets for food?
Successive governments have failed to address this problem. There's only so much any developer can do. Even when we tried to create a specific scheme addressing this for key workers, it was rejected by local residents.
Another issue was about my involvement in the homeless charity that I co-founded with Andy Burnham. I decided I would do what I could, even though it was not my job to find an answer. It seems that didn't come over. Likewise, the food kitchen for homeless people. We put a lot of effort into trying to find a suitable place. But the way it was edited, it looked like I hadn't bothered, which was far from the truth.
Ultimately, you realise some people can't be won over, no matter what. The only thing you can do is crack on. I'll carry on doing my thing and believe that generally speaking, most people in the world see that what we do is positive, not negative.
You are very passionate about building communities of owners through developing a place identity. How does that develop resilience?
I believe resilience is all about helping build communities. You're not just building buildings, you're building major parts of cities. We talk about brands and identity, because you're taking a holistic view of an area, its identity. We're trying to create something much bigger than just a series of buildings. We get the city we deserve, so if we build a high-quality city focused on people and community, that means that in 10, 20 or 30 years time there's still an audience out there for our products. If we don't do that, it won't be as diverse or attractive.
In my new home, I wanted to fill the walls with views of trees and sky.
That's why we focus on local ownership rather than overseas investment – buy to let. You don't get sustainable communities when people don't feel a sense of ownership or belonging. Sustainable communities, where people know each other long term develop more resilience. People are there for each other in times of need.
We believe that although many developments may be more profitable in the short term, we apply our thinking in the long term. When we add it all together, we're more effective in buiding real places and ultimately, more profitable.
How does that work in a digital age?
By creating meaningful connections between people. A lot of connections made online are superficial and not physical. They often lack depth. I think there's a need for people to to have more face to face physical contact and interaction to create relationships. If you travel around any part of rural England, as soon as you get out of the cities and towns, you realise that people used to get their social media update at the church on Sunday or the pub. That's been replaced over time by digital platforms and now there's no need to go to those churches and pubs. But those digital platforms don't have the same depth or meaning.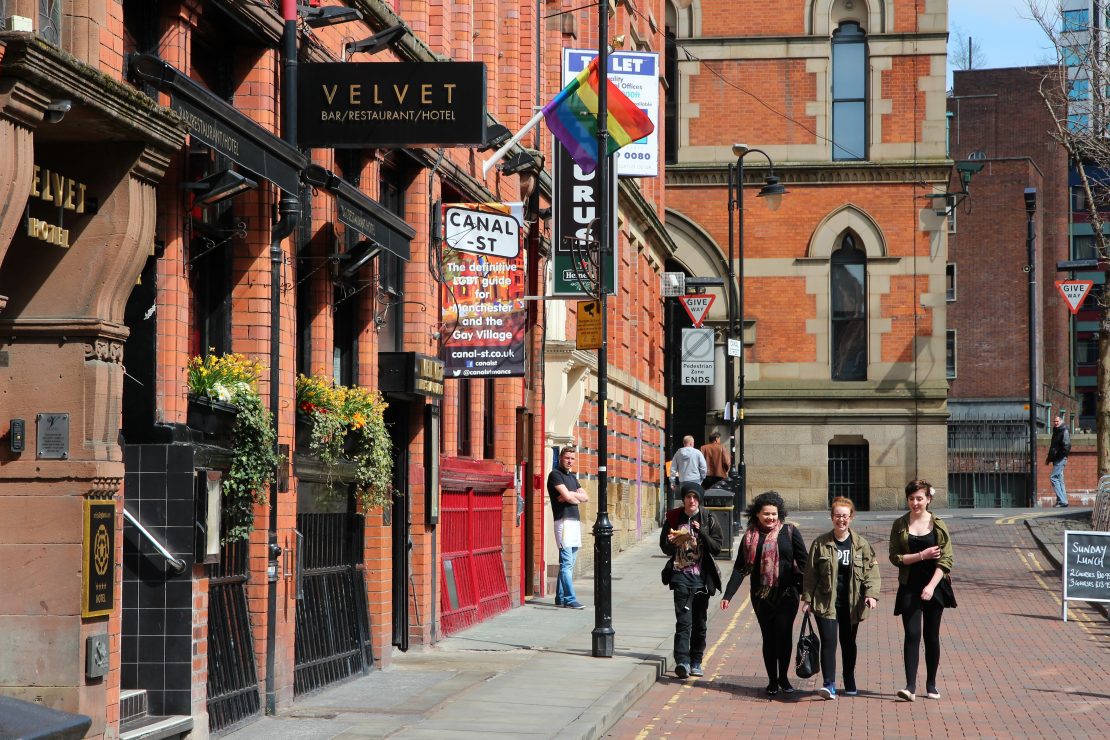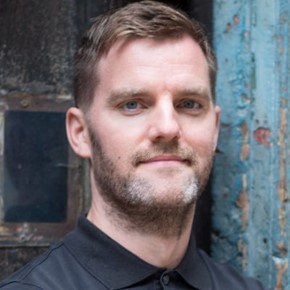 No matter how clever and modern we get, there's still a yearning to be connected to something bigger.

Tim Heatley, capital & centric
Social networks are some of the most valuable businesses on the planet, but without any physical assets. A city is valuable because it's not only got the social networks, but the physical assets to sustain them.  We have the collective responsibility to nurture that- to make sure that value is retained over the long term.
What is it about older buildings and our industrial heritage that appeals?
I love our northern industrial heritage and I, like lots of other people, get attached to old buildings. You know, the brickwork and timber, the cast iron and other stuff. You watch a bricklayer cleaning individual old frogged bricks like they're archeologists and you have to marvel at the dedication. They are beautiful and that's why it's so important to have these spaces where people can look out of their windows and see a building restored in all its glory. Looking into spaces, courtyards that are green and inhabited.  It's the tangible stuff, but has an emotional resonance. Feeling part of something that has continuity makes life meaningful.
It's the tangible stuff, but has an emotional resonance. Feeling part of something that has continuity makes life meaningful.
Do you prefer the new to the old?
There are definitely people who love modernity and everything that brings. The cutting edge clean lines and materials. But they always have to work in a context. There's something in the contrast as well, the marrying of the two, modern and the ancient. I think it's because no matter how modern and clever we get, there's still that yearning to be connected to something bigger. To be grounded. That comes from being in a city quarter, too. That's why identity is so critical to us at C&C.
How much do you think about the windows in your developments? So many developments seem to overlook them and so many are mean and small….
Windows are critical.  It's not just about letting in light and views. They're the connection to the outside world. I think about them a lot and try to make them part of the whole experience for our customers. In my new home, I wanted to fill the walls with views of trees and sky. I couldn't imagine my children not experiencing the world in the best way possible.