November 29, 2022
As part of its commitment to the local community, George Barnsdale has been giving local children a lesson in sustainability and self sufficiency. The Donington Timber windows and doors manufacturer spent a morning with the children from Donington Cowley Endowed Primary School planting apple trees to create a small orchard for the children.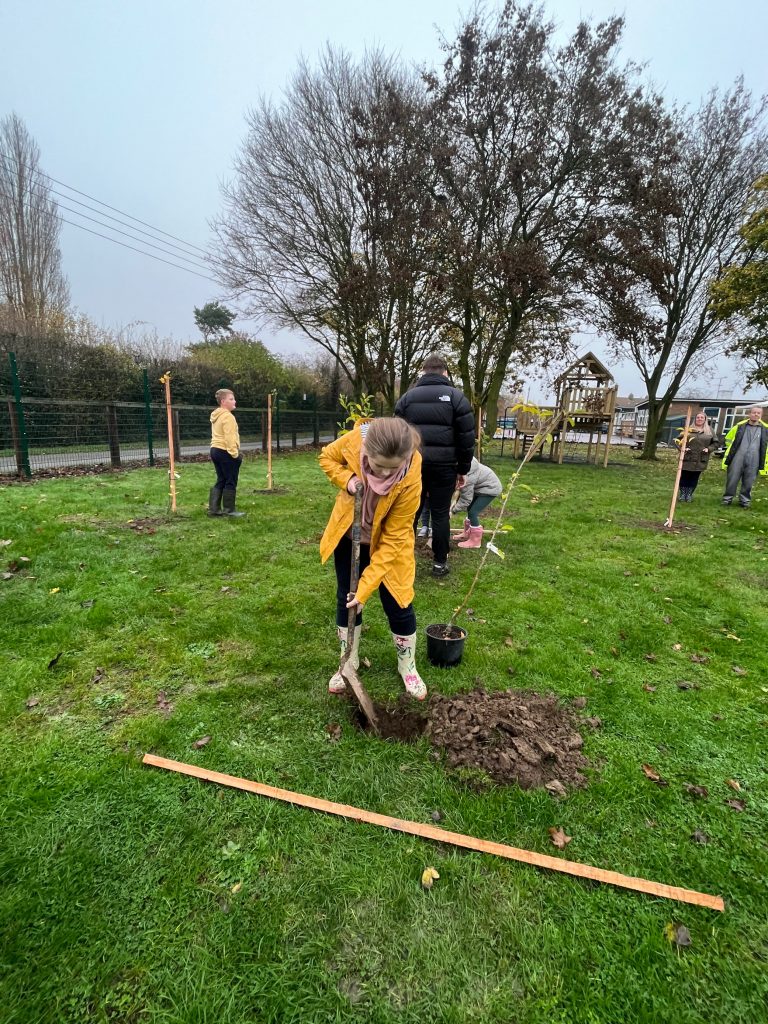 In addition to the environmental benefits of tree planting, the children from the School Council also learnt about team work, communication and the longer term commitment required to take care of the young trees. Those children in the earlier years of the school will have the benefit of seeing the orchard florish in a couple of years as it starts to bear fruit and the orchard will be there for future generations to enjoy too.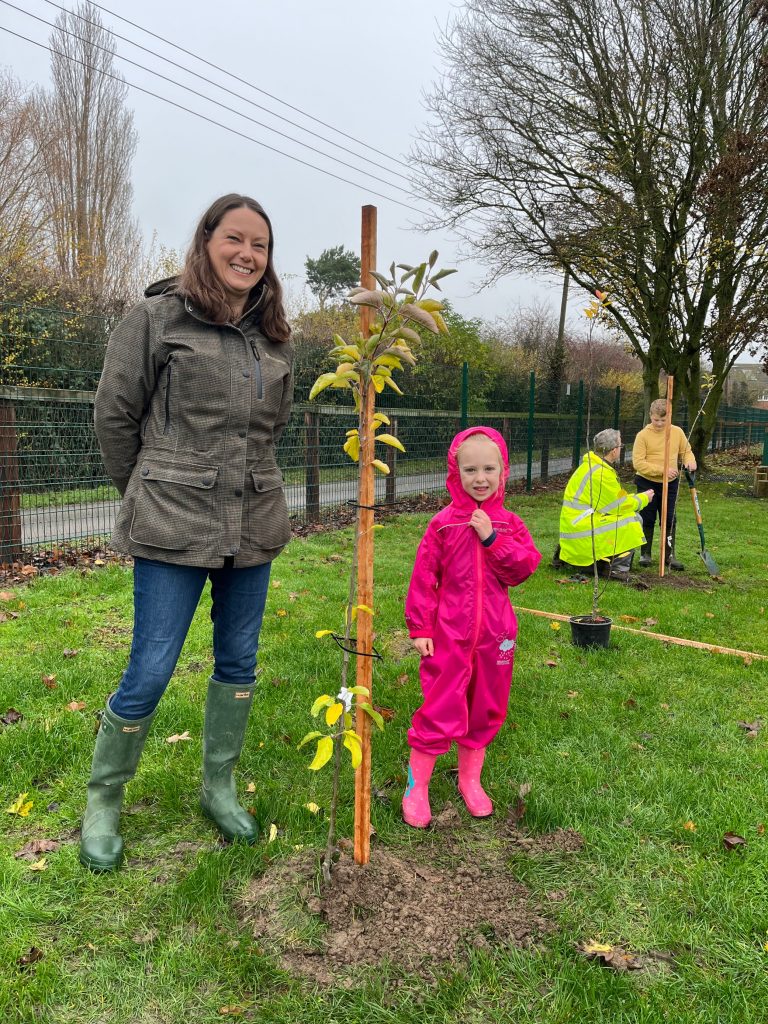 Eight members of staff from the offices and factory paired up with the children, assisting them with digging holes, driving in stakes and firming the soil. Commenting, Katherine Wright, Partner at George Barnsdale said "Despite being a misty day and a bit soggy under foot, the planting session went very well. The children chatted away with their "Grown ups" and followed the guidance they were given diligently."
As the children acknowledge from their own lessons, tree planting is an essential way to reduce carbon and provides habit for insects and wildlife. As corporate members of the Woodland Trust, George Barnsdale is fully committed to contributing to planting trees throughout the UK through the scheme.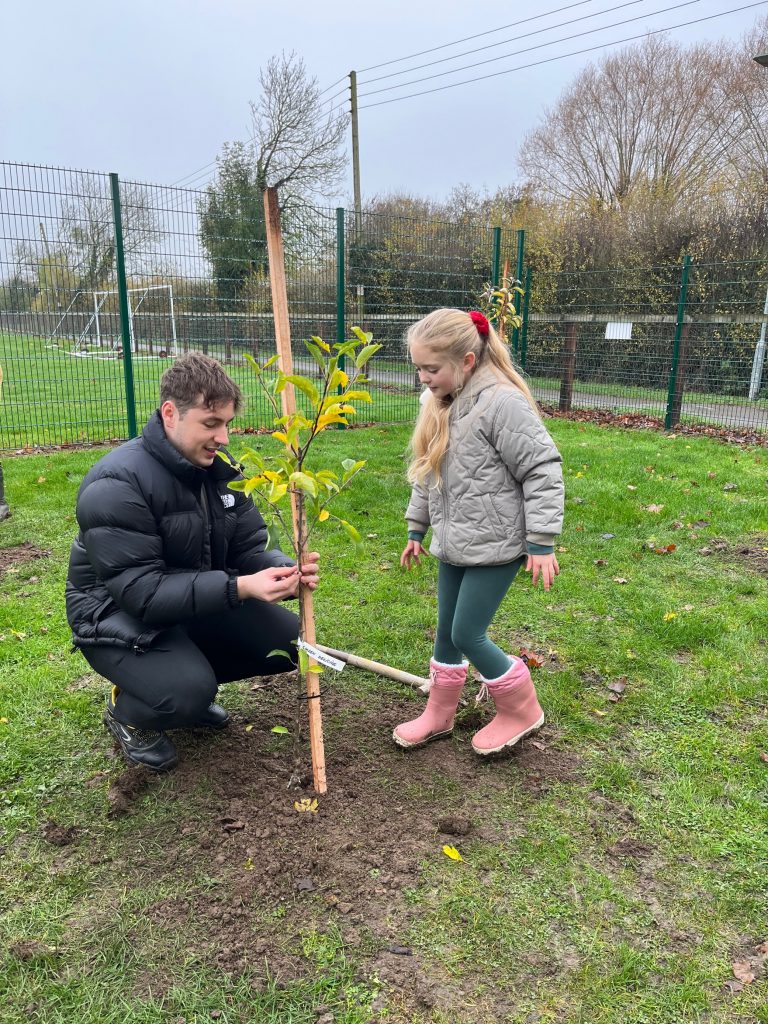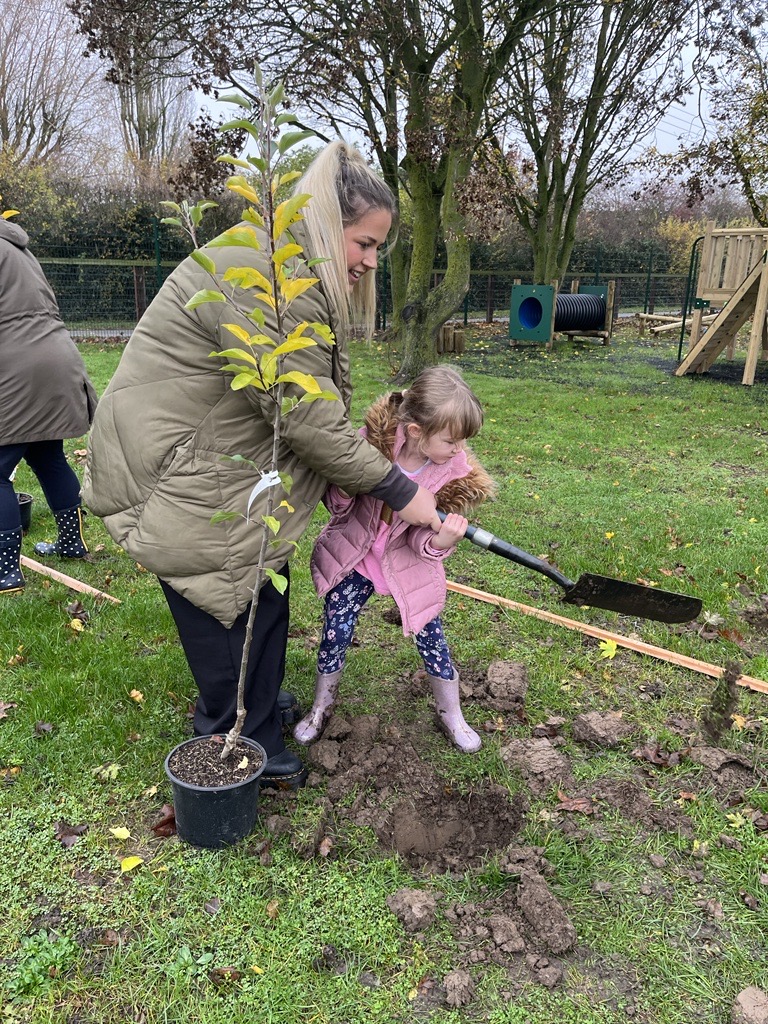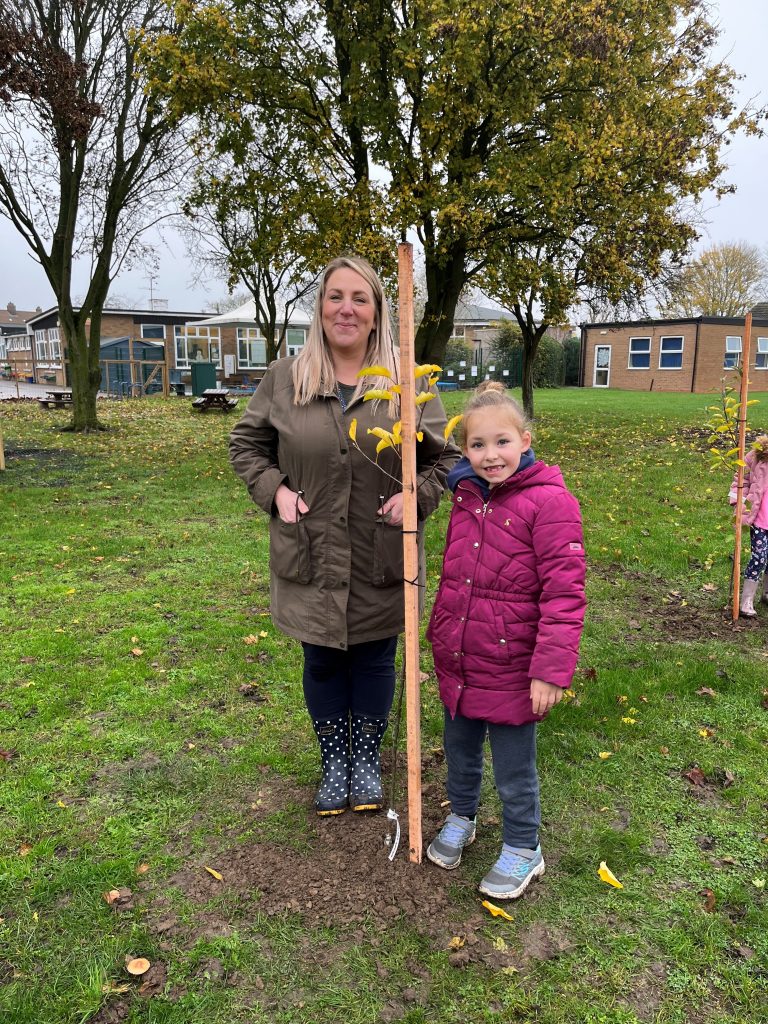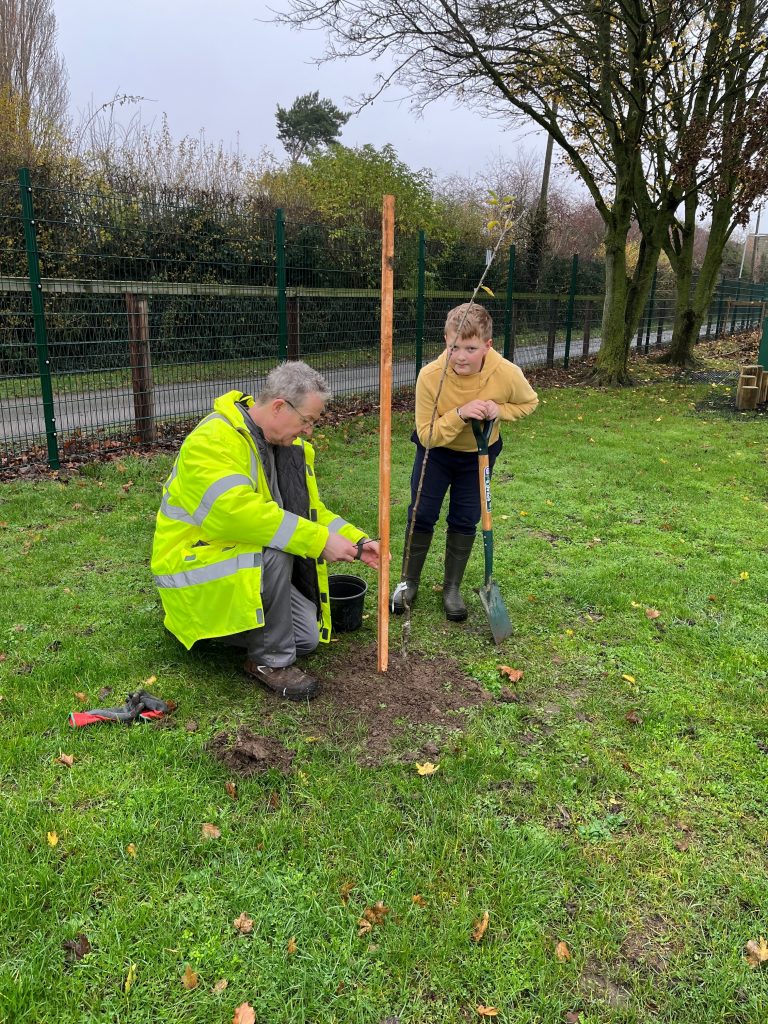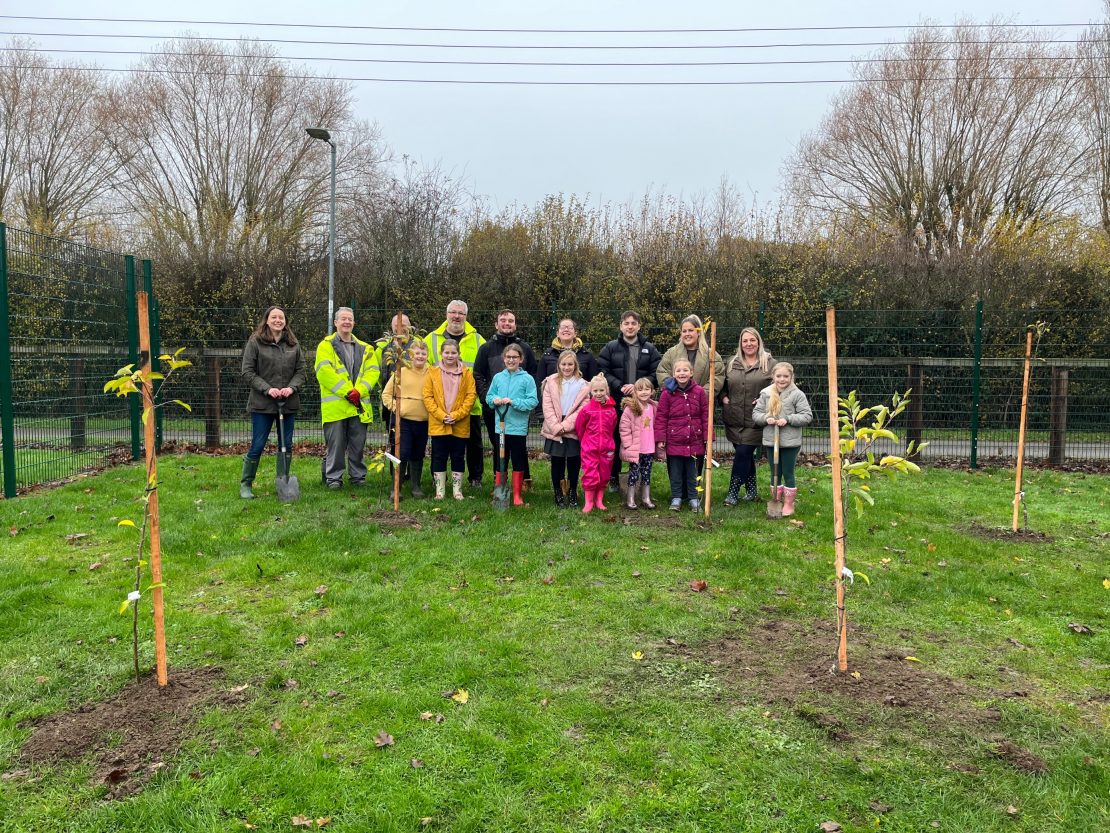 For more on George Barnsdale's commitment to the environment, watch our video here.
George Barnsdale designs and manufactures high quality timber windows and doors for some of the most prestigious homes and commercial buildings in the UK, even next door to Buckingham Palace! They are recognised as being among the very best available as well as being all timber so kinder to the environment. Guaranteed to last with minimal maintenance of at least 60 years, George Barnsdale's products won't need re-painting for at least 10 years, often longer.