December 8, 2021
Timber windows have some stereotypes attached to them. We'd like to dismantle a couple of these stereotypes by looking at two of our favourite case studies, because timber is actually more versatile than you may think.
"Sash windows are for old buildings"
Sliding Sash windows (sash windows) are traditional architectural features of heritage buildings, it's true. The oldest surviving example (found in Ham House) dates from the 1670s. But sash windows don't have to be limited to refurbishment projects. Sash windows have a place in new architecture too.
Walnut Tree Cottage is a new build property featuring timber sliding sash windows. Despite being a new build, the owners wanted the cottage to look and feel authentic, and were keen to respect the architectural heritage of the area.
While casement windows are usually the go-to choice for modern builds, sash windows were also included in this building's specification. By drawing on the history of this window design, the owners of Walnut Tree Cottage were able to invoke a feeling of heritage in a brand new building.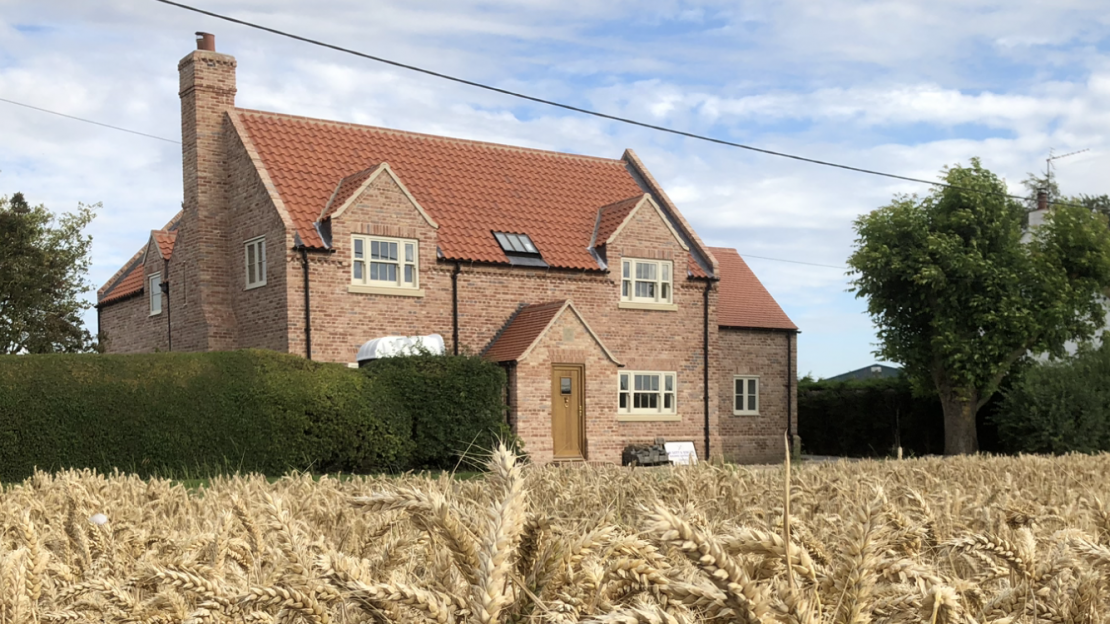 The degree of customisation available when designing timber windows enabled us to provide a range of windows for this project, including flush casement windows with sash bars, spiral balance sliding sash windows, a stable door and outward opening french patio doors.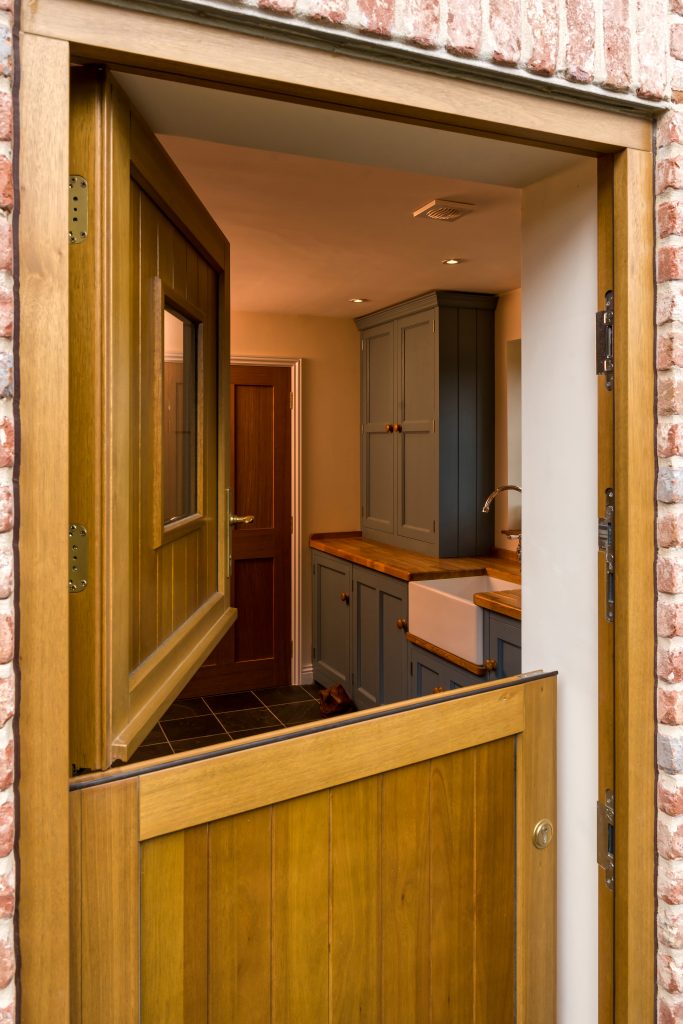 Although a lot of different window types were used, the overall effect is cohesive and beautiful, blending with the historicity of the local area, while creating a practical, comfortable space for modern living.
Sash windows are not dead. In fact, in 2018 we received a new patent for our sash window design that removes draughts. Research is ongoing and we plan to keep improving the design of these wonderful windows.
"Timber windows are old-fashioned"
The history of framing windows with timber is nearly as long as the history of windows, but just because something is old doesn't mean it's old-fashioned.
Over the centuries that timber has been used for window frames, countless innovations have improved its performance, making it ever more valuable as a material. While PVC-U briefly became more popular due to its perceived low-maintenance and low-cost profile, timber is now once more being recognised as a key material in modern architecture.
One of the reasons for timber's enduring popularity is its long list of benefits.
Timber windows have a longer lifespan lasting at least twice as long as uPVC
Timber windows can add more value to a building
Timber windows are more customisable
Timber is relatively easy to repair unlike plastic
Timber is more energy efficient
Timber is more sustainable in terms of sourcing (FSC certified sustainable forests), production, lifespan and reuse
It's becoming more and more important for architects to place environmental sustainability at the top of their list when it comes to choosing materials, which is why timber is the best choice for modern builds. Timber should not be restricted to refurbishments and heritage buildings; it has huge value across all building types.
Myddelton House is a modern build that features timber windows. The specification was for a two-storey eco-friendly timber office annex adjacent to existing listed buildings. The building has to sit alongside heritage architecture and formal gardens, while simultaneously representing the pinnacle of ultra-modern architecture.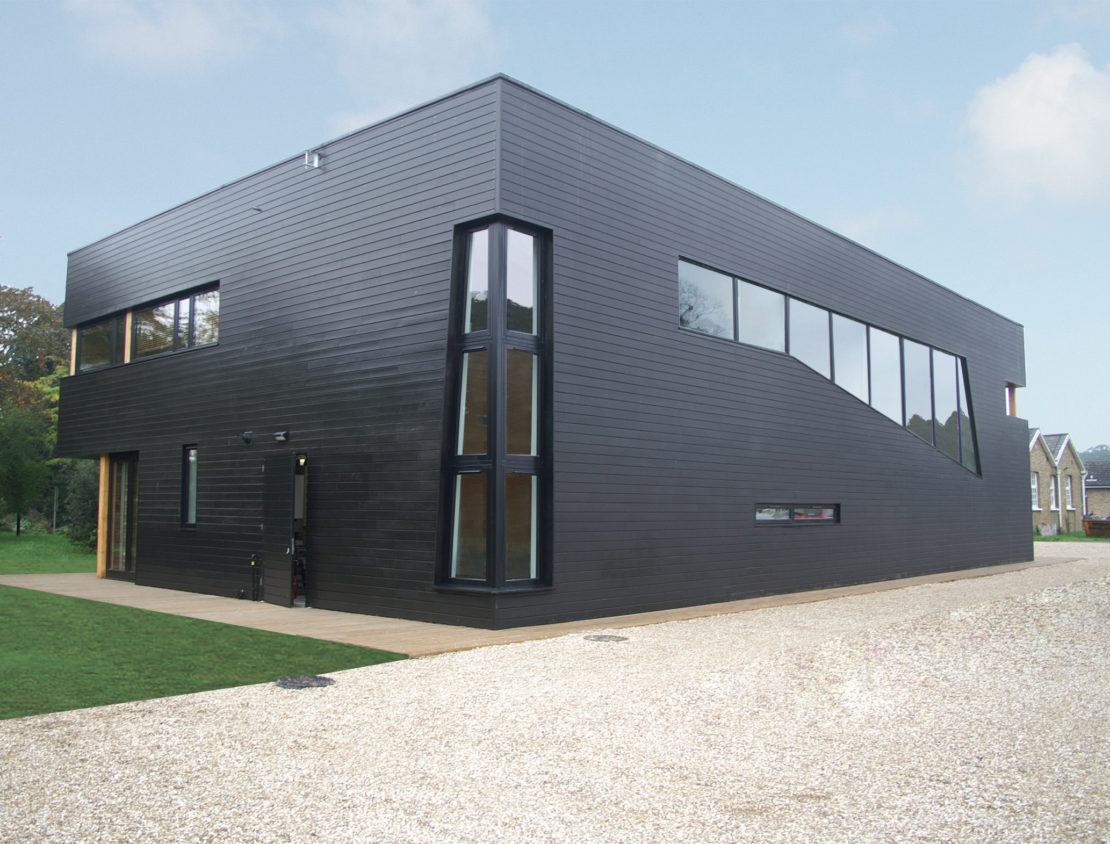 With an emphasis on air flow, natural materials and natural light, timber was the obvious choice for this build due to its superior environmental credentials. We created a number of windows designed to absorb heat and prevent heat loss, making the building even more energy efficient.
The R&D that has gone into timber window design over the decades means that this material is not simply a relic of a bygone era of architecture, useful only for renovating old buildings. It is a modern, relevant and practical material that meets the demands of an evolving, more ecologically conscious architectural movement.
That's why we believe that timber will always have a place in both traditional and contemporary building design.