December 15, 2021
Christmas can be the most wonderful time of the year, it's also a great time to flex those creativity skills.
This year George Barnsdale worked together with the children of Boston West Primary School to create a design for their 2021 Christmas card. The Christmas card will be sent to the corporate clients of George Barnsdale and represents the company's core values.
George Barnsdale pride themselves on sustainably sourcing their timber through the FSC scheme, the world's most respected forest certification scheme. Making a conscious effort to create products which are environmentally friendly and sustainable.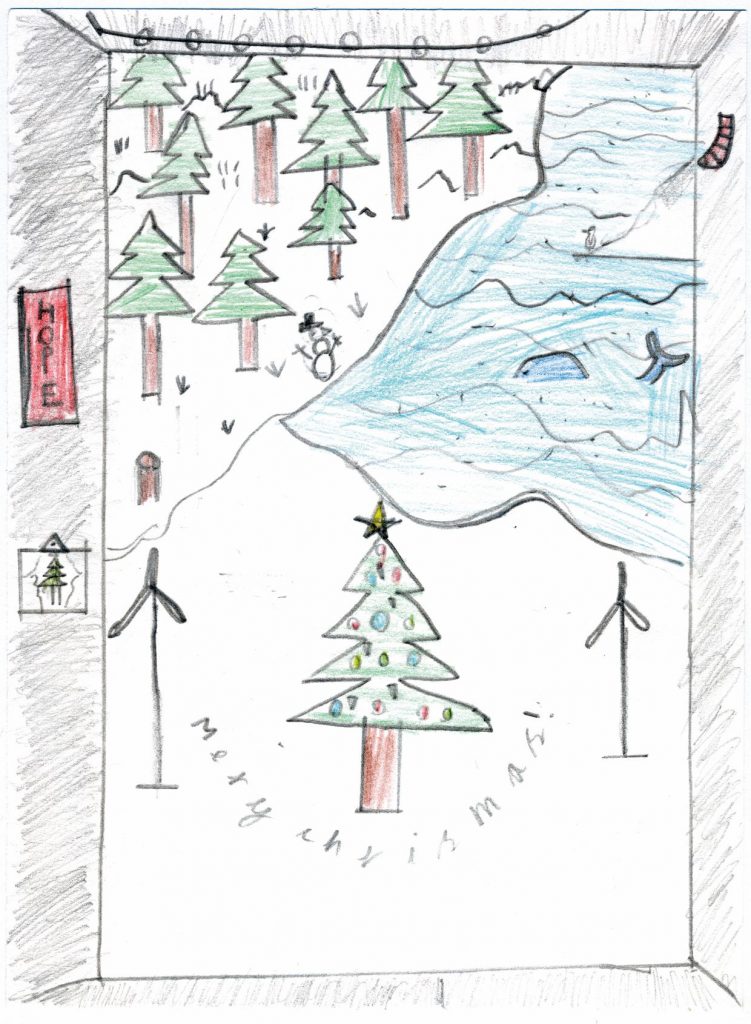 The lucky winner from the class was Antoni, who created a charming Christmas card depicting woodland surrounding the ocean and the serenity of nature as well as incorporating the use of wind turbines creating clean energy and being environmentally conscious.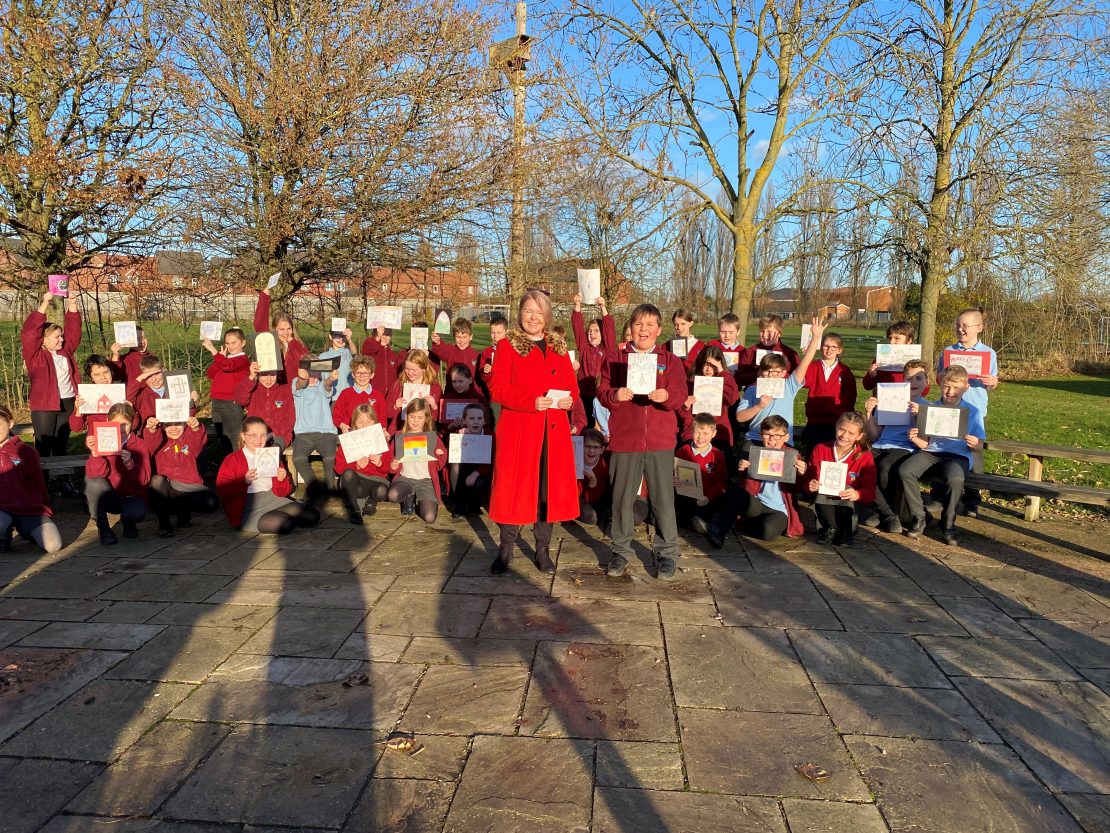 Antoni was presented with a book token worth £100 for the school presented by Tracy Pomfret, Head of Marketing, on behalf of George Barnsdale.
"There were so many great designs, it was difficult to choose just one winner, but we felt that Antoni's design most closely told our story about timber windows, keeping out the cold, caring for the environment and most of all having hope for the future," said Tom Wright, Managing Director of George Barnsdale.