September 11, 2018
Back in 2003 George Barnsdale installed approximately 350 sliding sash windows and 40 doors for part of the initial Kings Cross redevelopment works that kicked off the regeneration.
15 years on and the windows still look as good as new, some could do with a bit of a clean, but the timber and paint finish is still perfectly intact and looking ready to take on another 15 years of London conditions and wear and tear.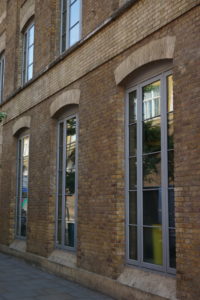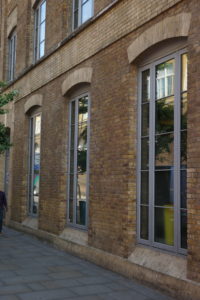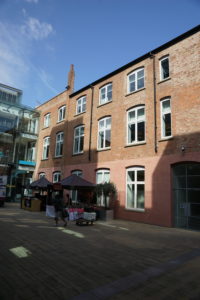 The work took place alongside the regeneration of Kings Cross Station, together with the surrounding area, and was finished on time, and under budget by major contractors, Balfour Beatty. Read more about the Kings Cross case study, and why George Barnsdale was selected to manufacture the timber windows and doors for the project.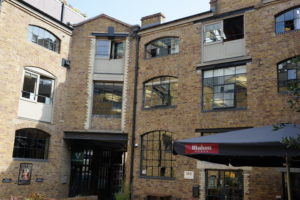 More work is taking place to regenerate the Kings Cross area, but we doubt that any of the windows will look as good and certainly not better than these original windows do 15 years on.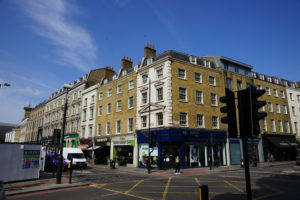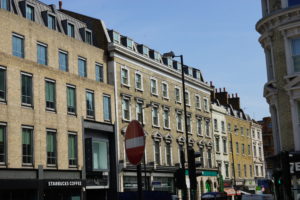 Our advanced paintwork process ensures that customers do not need to undergo a laborious maintenance ritual on a regular basis, in fact these windows have undertaken minimal maintenance over the last 15 years and despite needing a bit of a clean, they still look as good as new.
We have spent many of our 134 years researching the application of timber coatings and developing systems to offer the best environment for applications.
In fact, our advanced four stage coating system provides maximum protection to the timber, whilst allowing it to breathe and allow its natural beauty to show through.
By applying our coatings in such a way we are able to derive maximum performance from the product. We are so confident in our applications that we offer a 1o year guarantee for paint finishes as standard.
The work carried out for the Kings Cross Redevelopment is just one example of why George Barnsdale have been chosen to carry out window restoration and installation projects around the capital. You can read about a wide variety of our London case studies, and wider portfolio of projects from around the UK in our case studies section.