January 25, 2022
With Cop26 and the growing climate crisis, is it time for installers to open their doors more widely to timber?
According to the ONS (Office for National Statistics), households in the UK remain the highest contributors to the country's overall greenhouse gas emissions. Long before things like Cop26 became headline news, people had been starting to recognise the need to protect our environment and the Government's intention to "build back greener" will impact on us all.
As a manufacturer that's been making windows and doors on the same site since 1884 and has only ever worked with timber, obviously we don't need convincing about the benefits of sustainability and greener building materials. However, it would seem that the wider fenestration community, those we rely on the go out and promote our products to consumers, are not always quite so comfortable working with it.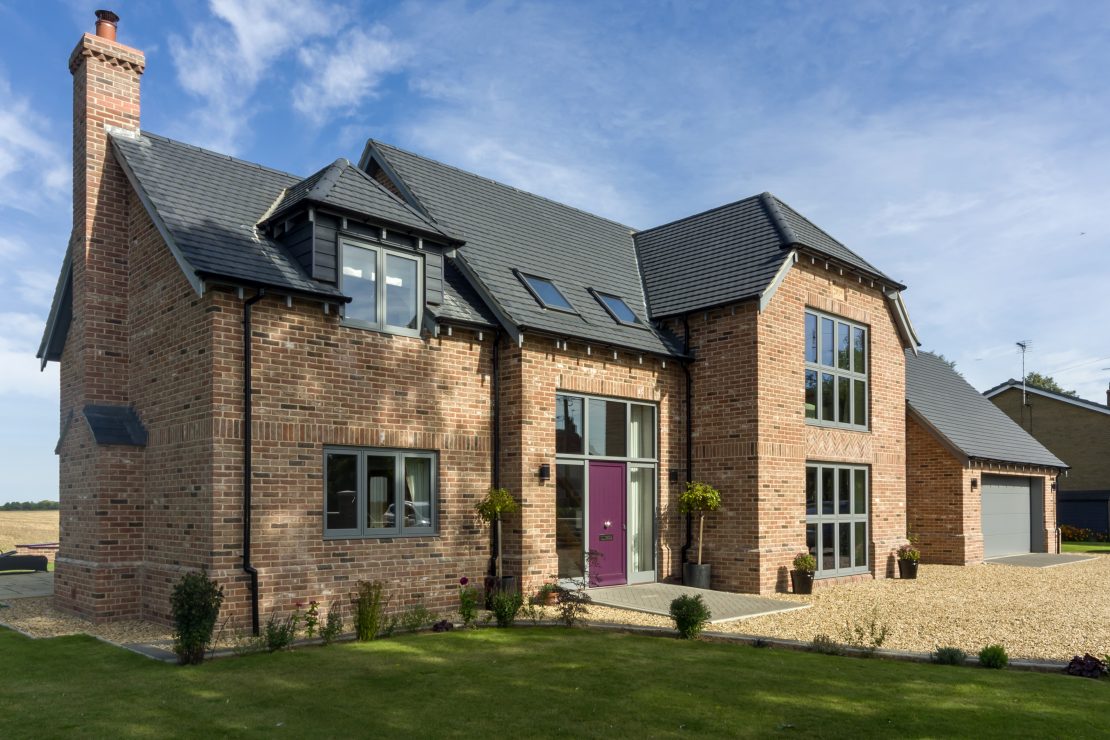 There seem to be a number of reasons for this, not least the perception that timber is a much more technical sale, is more difficult to install and costs a fortune. Added to this, the legacy of rotten wooden windows still hangs over many consumers and it's often easier for installers to agree with them rather than attempt to overcome their outdated objections with new evidence. In fact, the introduction of engineered timber and the latest state of the art manufacturing techniques have extended the life of timber products massively. Most products will now last at least 60 years* with minimal maintenance and there is ample independent research to support this.
When it comes to the sale being more complex due to the extensive range of options available with timber, this is easily addressed. All you need to know is what type of window or door you want, whether it is a property that is in a conservation area or is listed and a decent manufacturer can advise you on precisely what you need. They also supply comprehensive sales materials including options manuals, samples and case studies to help you support customers in making their choices as well as support with pricing and technical data.
In terms of being expensive, it is undeniable that the initial cost up front is a bit more, but so are the margins! Moreover, the lifetime cost is considerably less because timber windows last at least twice as long as uPVC and of course are much kinder to the environment.
Our most successful Approved Partners deal solely in timber windows and doors and report making much better margins as a result and often spend less on marketing by gaining more word of mouth business than some of our mixed material partners. However, those selling mixed materials also see major benefits as a way of extending their offering for more environmentally conscious clients and those restricted by planning and conservation rules. Both types of partner appreciate the benefits of modern engineered timber windows including better thermal properties of wood, the ability to customise and match to original design in the lucrative period property market and the environmental advantages that consumers are often prepared to pay more for.
They also recognise that today's products are very different to many of the wooden windows produced cheaply in the second half of the 20th century which were poorly designed and led to uPVC gaining such a gigantic foothold in the fenestration world. Maybe now is the time for more installers to open their doors (and minds) to timber, even just a little bit! After all we are all going to have to change to meet the commitments made at Cop26!
*Wood Window Alliance research carried out by Heriot-Watt University shows that modern timber frames can last up to four times longer than uPVC frames.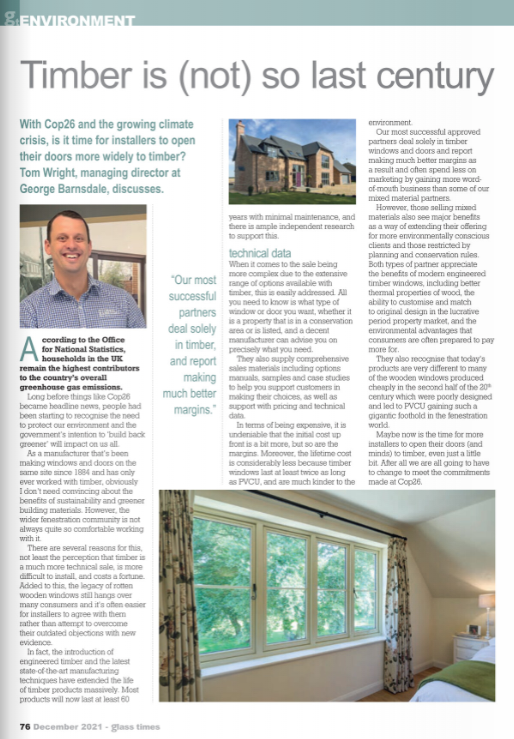 ---