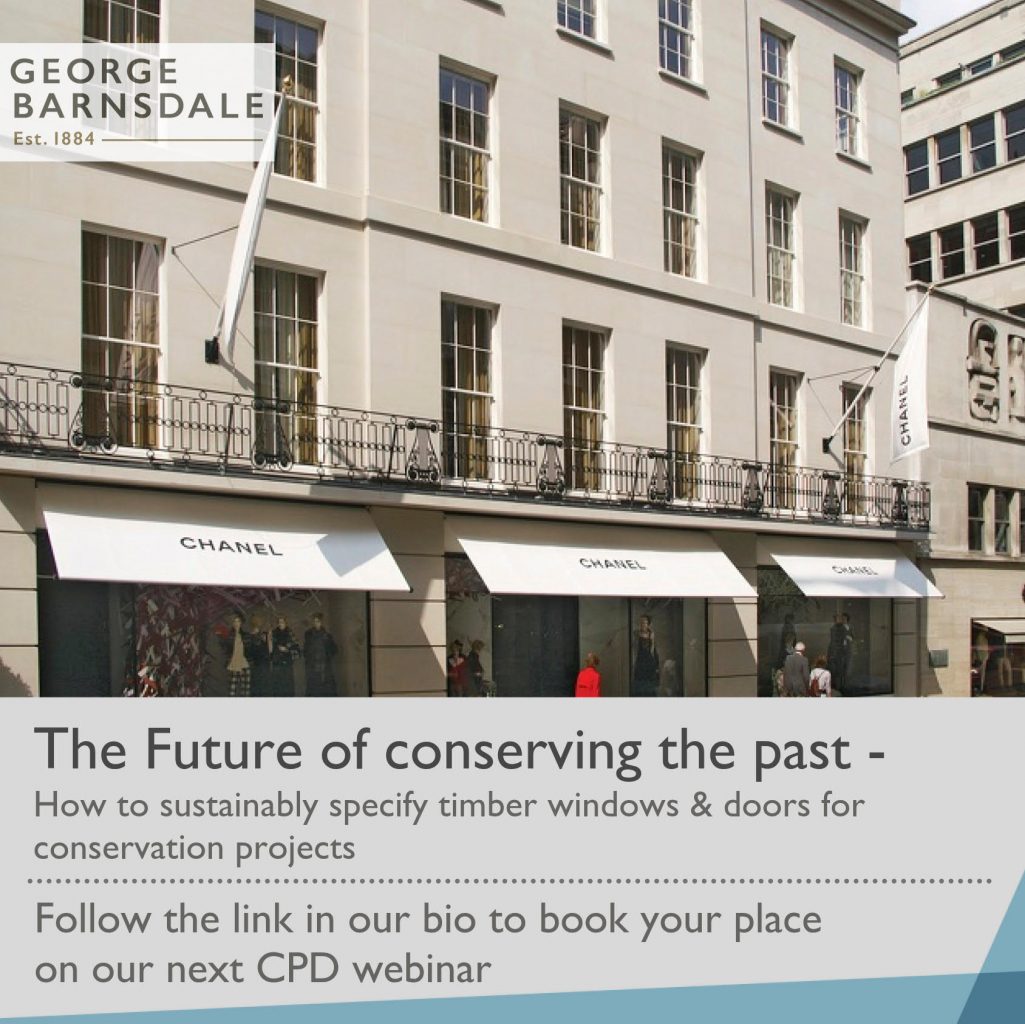 Sign up now to our upcoming FREE CPD webinar "The Future of conserving the past- How to sustainably specify timber window"
The event will take place on the 7th April 2022 at 13:00 pm
---
We know timber windows inside and out; we've been crafting them since 1884 through five generations of Barnsdales. Until recently, we have slightly underestimated the breadth of knowledge we have gleaned in those 137 years, passed from generation to generation. Being so much a part of our DNA, we have taken it for granted.
We have decided to do something about this, realising that we actually have a lot of useful information to share with architects and specifiers, in fact anyone that wishes to understand the science and beauty of what we do.
Covered a very wide area of expertise in a single session
Our Barnsdale How to Specify series is an ongoing project designed to share everything we know about timber windows and doors. It is an ever growing knowledge base that will take various forms including CPDs, CPDi, "How to" Guides, Blogs and webinars etc.
Our motivations aren't entirely altruistic, the better you know timber windows and doors, the more you will appreciate what we do and how it differs to what other joinery manufacturers do! Keep coming back to see what the latest words of wisdom are being imparted.
Of all the CPD events I've attended in the last 12 months, this is up there with the best
In the meantime, we have developed the following CPDs. if you would like to attend a face-to-face or virtual session, please email [email protected] with your details and we will get in touch with you. Alternatively, you can instantly access our CPDi content by clicking on the relevant links below.
---
Sign up for our Member's Area by clicking the link below and watch all of our previous CPD webinars on demand and much more!