July 11, 2023
Many homeowners look to enhance their homes by installing patio doors in order to link their outdoor space with indoors. Two of the most popular types of patio doors are timber sliding doors and timber bifolds. But, how do you choose which is best – timber sliding doors vs bifold doors – which is best for your property?
Sliding doors and bifold doors offer unique features and benefits and it often comes down to personal choice. This blog looks at both options, the advantages of each and is designed to help you decide.
Aesthetics – both look great
Timber sliding doors are known for their sleek and contemporary designs. With large expansive glass panels, they offer unobstructed views across the garden and beyond. They also allow daylight and sunshine to pour into the room, brightening your inside space and making it feel open and airy. Whether in a living room or part of a large open plan kitchen dining area, sliding doors are great for a modern aesthetic.
Wooden bifolding doors are known for creating wide openings, folding away to the side and providing a seamless integration between inside and out. They are elegant with multiple panels that stack neatly to one side when they are opened.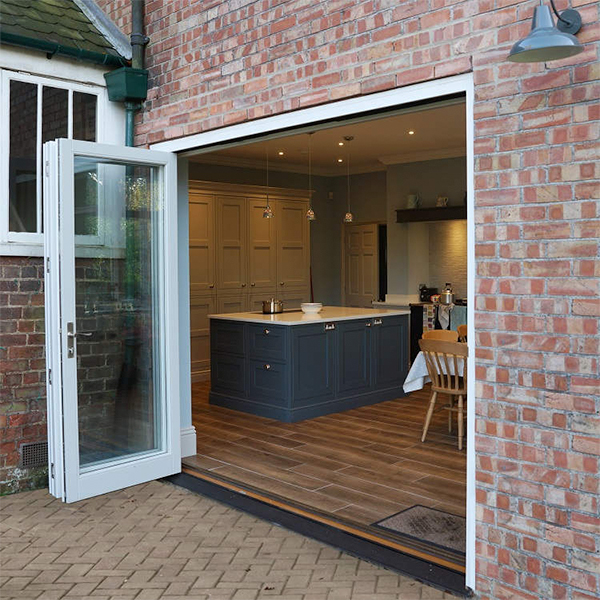 They can also be designed in a more traditional style with panels and half glazing if you are looking to install in a period property, for example.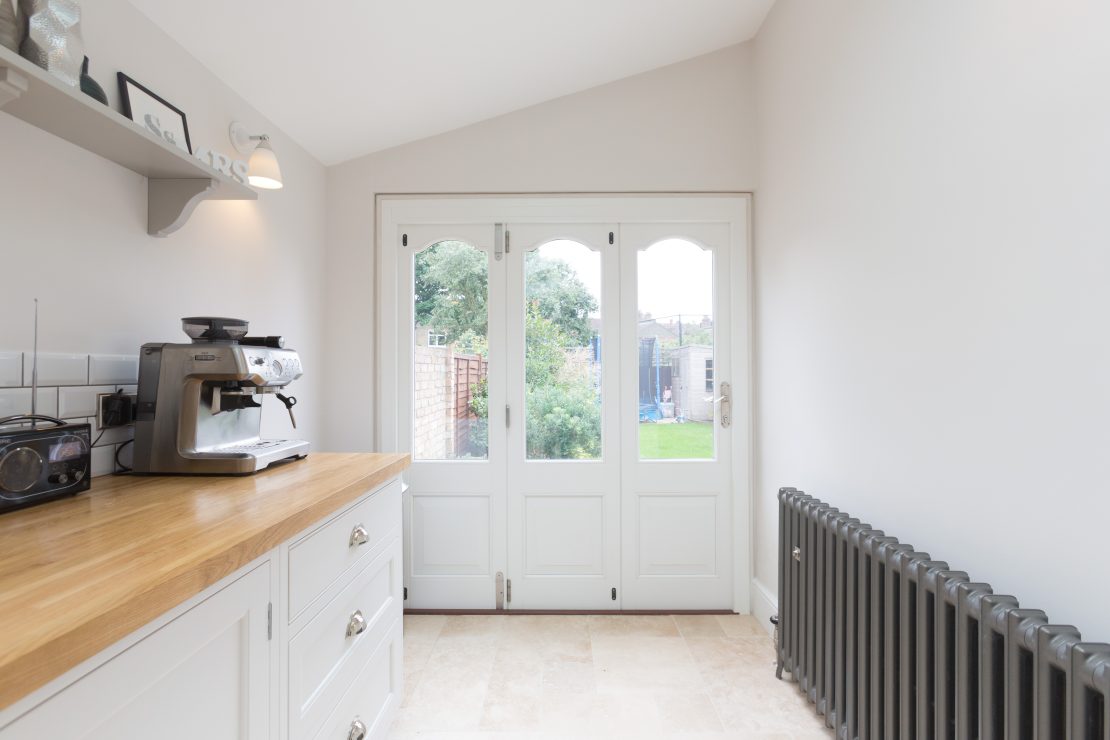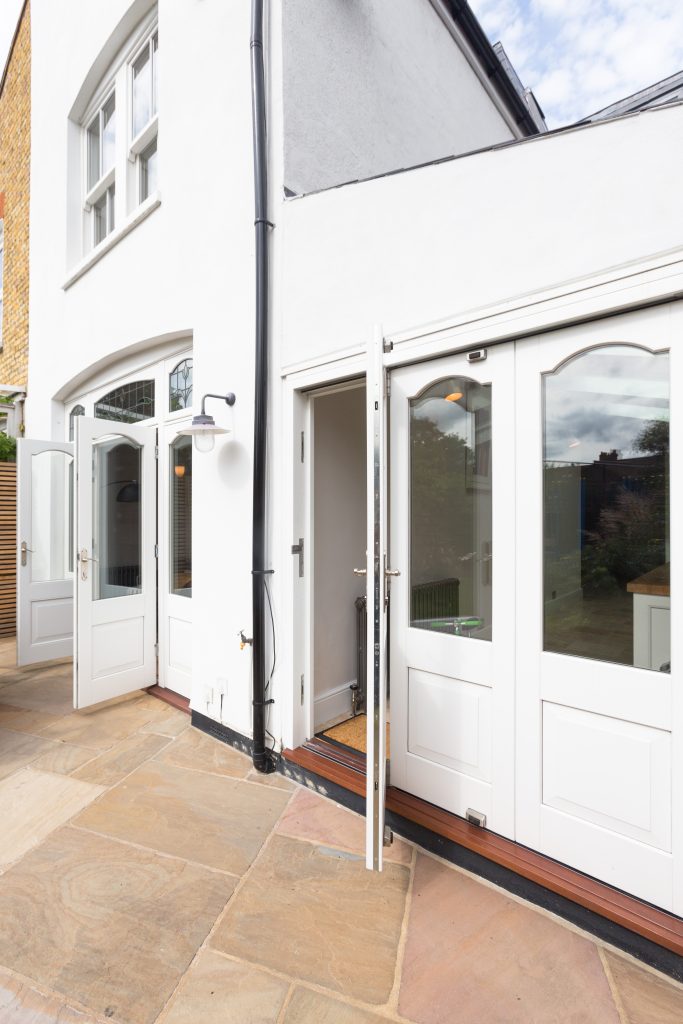 Both our timber sliding doors and bifolds can be finished in a range of colours or stains and there is a good choice of elegant hardware to match. Aesthetically, you can create your own unique look with clever use of colour, dual if you wish with a different colour inside to out.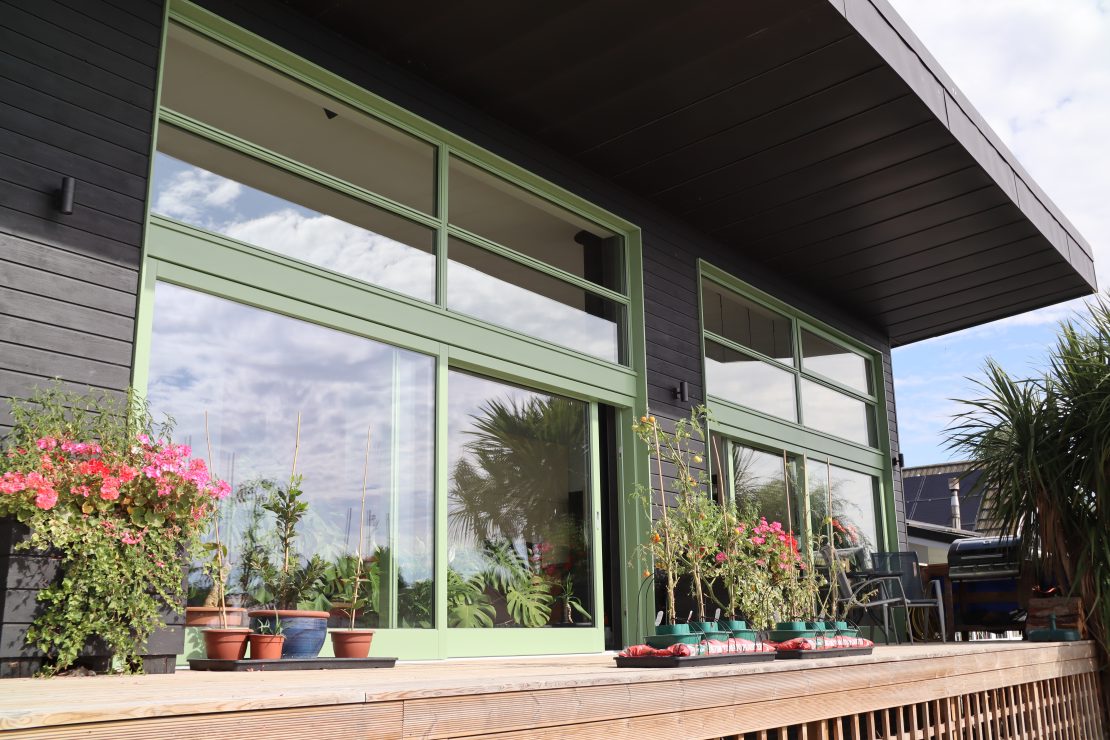 Which utilises the space most effectively, bifold or sliding doors?
Where there is limited space inside or outside the room or narrow openings, timber sliding doors are ideal. The sash slides along the horizontal track rather than swinging inwards or outwards like a traditional door.
Bifolds are particularly great for wide openings, often found in new buildings and extensions leading from a kitchen/family room. Obviously, the wider the opening, the more panels required and it is important to allow for the space required for them to stack when opened up.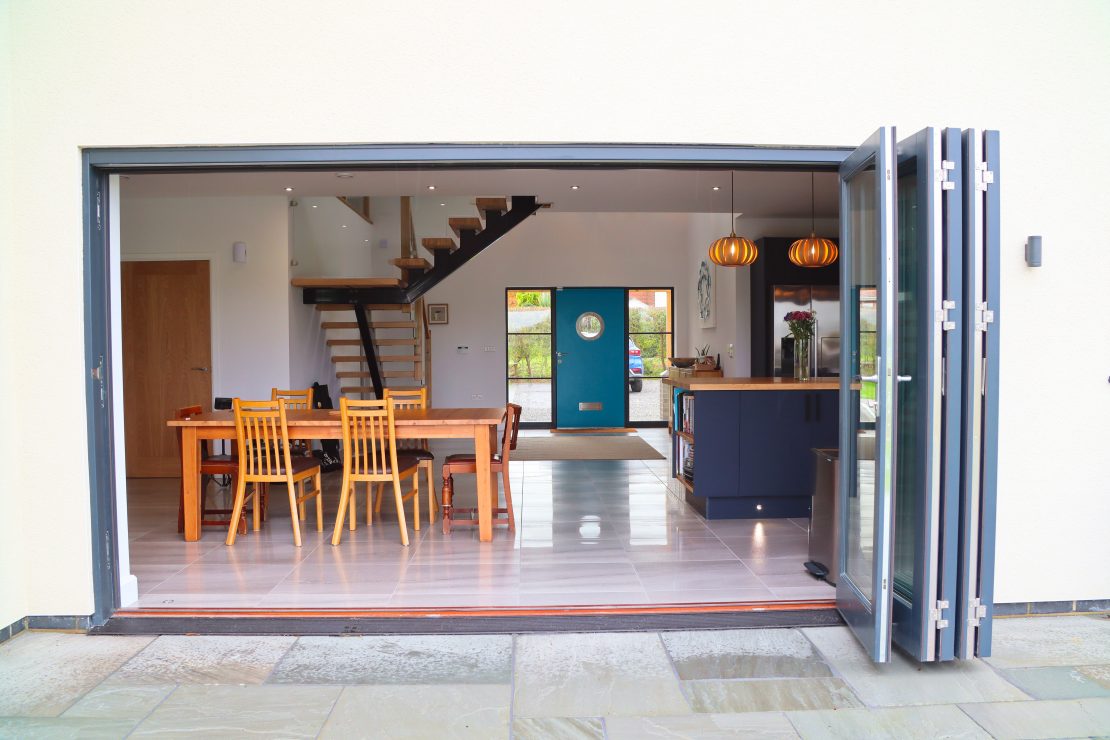 Smooth operation
Our Timber sliding doors run on a high performance rail system designed to glide smoothly and effortlessly. One panel slides over the other and it is possible to have them partially or fully open. Equally, our timber bifold doors run on low resistance, easy to adjust sliding mechanisms with low profile aluminium thresholds. We offer bottom hung as well as traditional top hung bifolds which are ideal where weight could be an issue. We have supplied these for a number of oak framed buildings and they operate beautifully.
Timber sliding doors or bifold doors – Double or triple glazed?
Both our sliding doors and bifold doors are available with double or triple glazing. New building regulations from 2025 are likely to mean most people having to opt for triple glazing.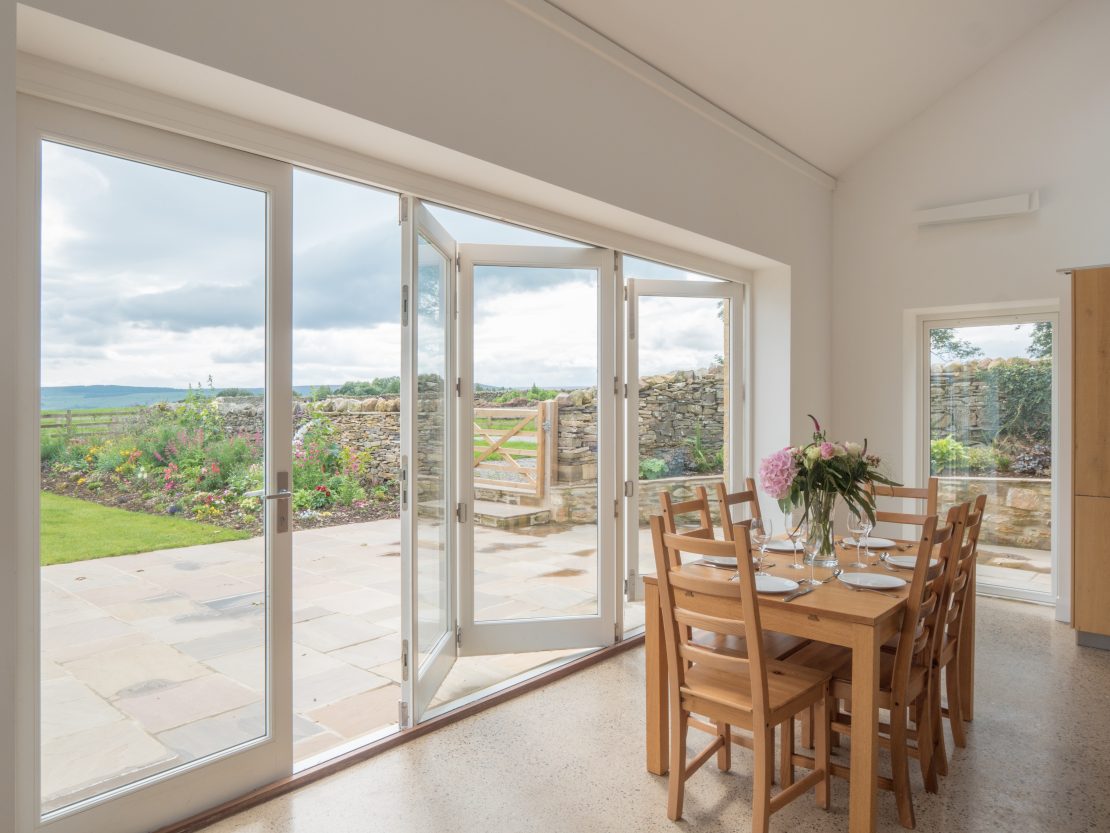 Safe and secure
Both our timber sliding doors and our bifolds offer great security. They are PAS-24 and Securedbydesign and come with multi-point locking systems among a range of security features.
In summary, both sliding doors and bifolds add elegance and will enhance your home. Think about functionality and how they will work in your space, how much natural light you require and ventilation. Aesthetically, they are both beautiful and can be customised to be as unique as your home!